Ayesha Boyce, Ph.D.
Dr. Ayesha Boyce is an Assistant Professor in the Department of Educational Research Methodology here at UNCG. She also co-directs the UNCG Office of Assessment Evaluation and Research Services. Dr. Boyce's scholarship focuses on attending to value stances and issues related to diversity, equity, inclusion, access, cultural responsiveness, and social justice within evaluation—especially multi-site, STEM, and contexts with historically marginalized populations. Dr. Boyce also examines teaching, mentoring, and learning in evaluation. She has evaluated over 50 programs funded by the National Science Foundation (NSF), US Department of Education, National Institutes of Health, and Spencer and Teagle foundations. She is currently the external evaluator for five NSF funded projects and a Co-Principal Investigator on four NSF funded projects. She is a Co-PI on the recently funded 1 million-dollar NSF grant, Spartans ADVANCE: Adaptations of Practices For Faculty Equity, Diversity, and Inclusion at The UNCG. Dr. Boyce is a 2019 American Evaluation Association Marcia Guttentag Promising New Evaluator Award receipt and a 2019 UNCG School of Education Distinguished Research Scholar Award recipient. In her teaching and mentorship, Dr. Boyce encourages students to develop a strong methodological foundation, conduct studies based on democratic principles, and promote equity, fairness, inclusivity, and diversity.
Kathryn Dinh, Ph.D.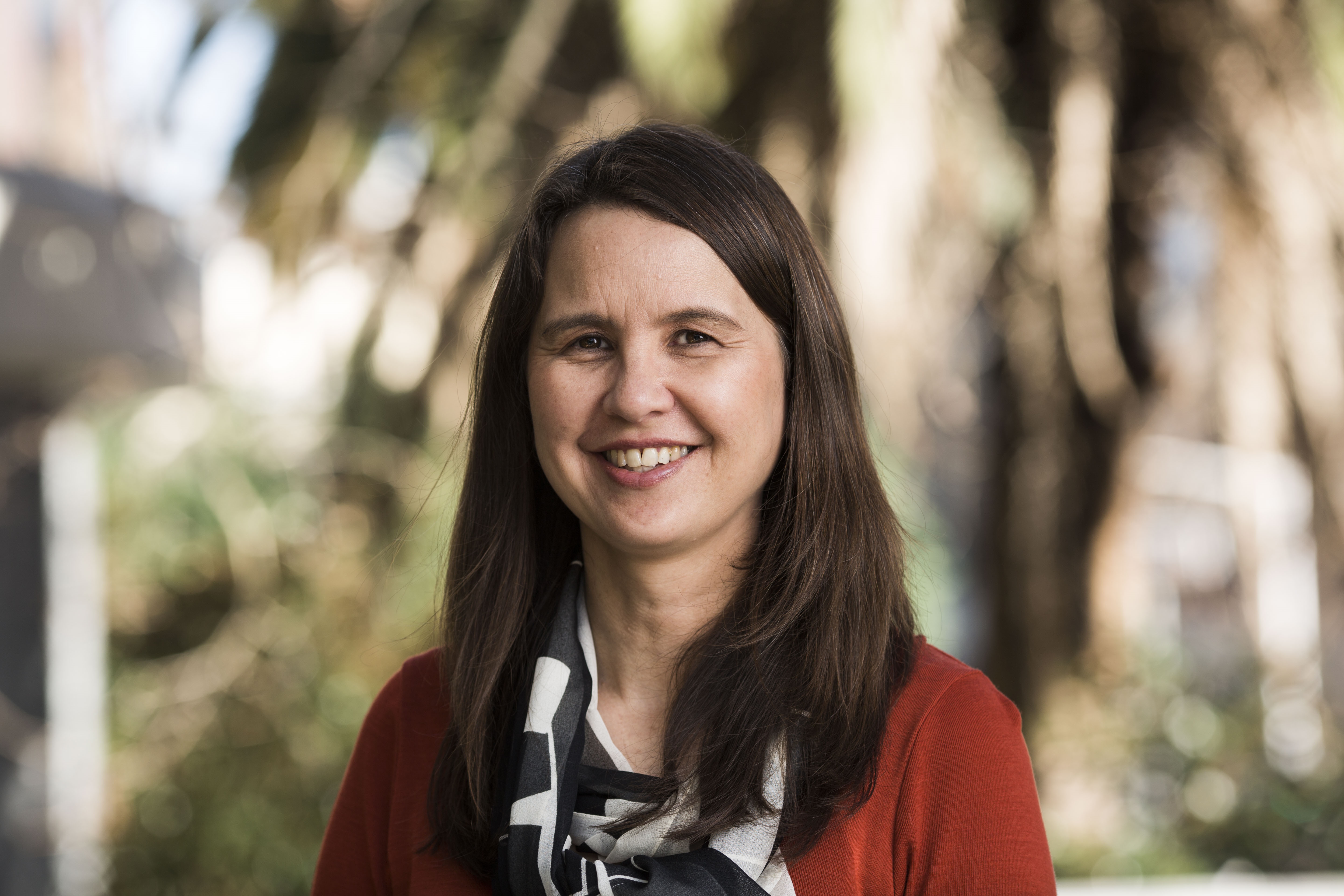 Kathryn is of Australian-Vietnamese heritage and is a monitoring, evaluation, and learning consultant in international and community development and health with more than 22 years of experience across Asia, the Pacific, and the Commonwealth of Independent States. Kathryn recently completed her Ph.D. at the University of New South Wales in Sydney, Australia which looked at developing culturally responsive evaluation methods relevant to world views in South East and East Asia, including Confucian and Buddhist world views. The research also explored culturally responsive HIV civil society policy advocacy evaluation in Vietnam. Kathryn is the Director of Lotus Evaluation. Kathryn has been working as a long-term Consultant Advisor in evaluation to the Australian Government Department of Foreign Affairs and Trade's Health Security Initiative for the Indo-Pacific Region, and the Regional Vaccine Access and Health Security Initiative. These programs focus on COVID-19 vaccine roll-out and health systems strengthening across 18+ countries in the Asia Pacific. She has previously worked for NGOS, multilaterals, foundations, and media organizations in evaluation.
Sylvia Epps, Ph.D.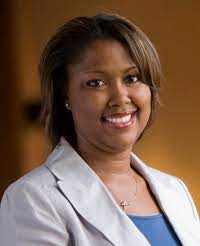 Dr. Sylvia R. Epps joined DIR in 2008. As the Chief Operating Officer (COO) and Director of Research Operations, she manages the research staff and provides project management, quality assurance, and strategic leadership. For over 15 years, Dr. Epps has engaged in research and evaluation, with a focus on data collection and analysis. She has directed program evaluations, implementation studies, and large-scale, multisite data collection efforts, with an emphasis on education, college access, and low-income and at-risk populations. Dr. Epps has served as project director or senior advisor for multiple projects funded by the U.S. Department of Education, including an Evaluation of Training in Multi-Tiered Systems of Support for Behavior (MTSS-B) and a study of TRIO Implementation and Outcomes. She has also managed or supported projects for MDRC, Urban Institute, Abt Associates, and Mathematica Policy Research. For these projects, she has directed study design, instrument development and programming, data analysis, and report writing. Her work with the Robert Wood Johnson Foundation and the W.K. Kellogg Foundation has centered on evaluation planning, design, and implementation. Dr. Epps has completed advanced training in applied research, structural equation modeling, and working with large-scale databases. She earned her Ph.D. in human development and family sciences from the University of Texas at Austin and completed postdoctoral studies at Harvard University Graduate School of Education.
Tracy Hilliard, Ph.D., MPH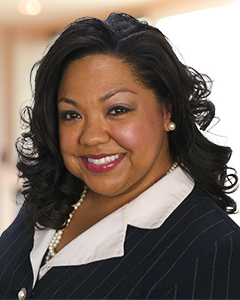 Dr. Tracy Hilliard is Director of Michigan Public Health Institute's (MPHI) Center for Culturally Responsive Engagement. In this role, she directs culturally responsive engagement to advance racial equity through organizational development, strategic planning, measurement, learning, and equitable evaluation. She is also the Director of the MPHI Seattle Office. She is a graduate of the inaugural cohort for Annie E. Casey Foundation's Leaders in Equitable Evaluation and Diversity (LEEAD) program designed to produce evaluators committed to advancing equity and social justice. She has led equity‐focused projects for clients including W.K. Kellogg Foundation, Kresge Foundation, Kansas Health Foundation, Seattle Foundation, Public Health Seattle & King County, University of Washington (UW) School of Public Health, and the City of Seattle. As an executive at Seattle Human Services Department, she led the implementation of a new data‐driven strategic plan to address racial inequities. Dr. Hilliard also was previously principal investigator at Public Health Seattle and King County's Assessment, Policy Development, and Evaluation unit. Her work as a consultant to the Robert Wood Johnson Foundation and Centers for Disease Control was published in a special supplement of the American Journal of Preventive Medicine. She has a faculty appointment in the UW Department of Psychosocial and Community Health. She earned a BA with Distinction in sociology, an MPH in maternal and child health, and a Ph.D. in health services all from UW.
Jacqueline Leonard, Ph.D.

Dr. Jacqueline Leonard is a professor of mathematics education at the University of Wyoming where she served as the director of the Science and Mathematics Teaching Center from 2012-2016. Awards include the Fulbright Canada Research Chair of STEM Education at the University of Calgary in 2018. Dr. Leonard is also the recipient of several National Science Foundation grants, which include the Bessie Coleman Project 2018-2021 ($1.2 million) to broaden underrepresented students' interest in STEM through computer modeling, 3-D printing in Makerspaces, flight simulation, and drones. Dr. Leonard is the author/editor of six books, including the forthcoming text, Fostering Computational Thinking Among Underrepresented Students in STEM (Routledge, 2021).
Leah Peoples, Ph.D.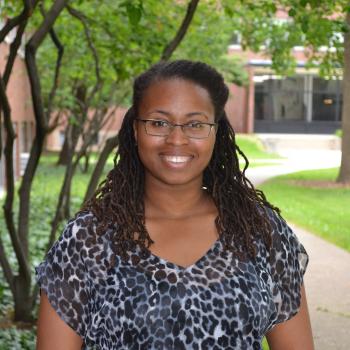 Dr. Leah Q. Peoples is the Assistant Director of Research-to-Practice and Community Initiatives and the Research Director for the Education Justice Research and Organizing Collaborative (EJ-ROC). Dr. Peoples utilizes transformative and critical approaches to inform her work on Metro's evaluation and research projects. Her research interests encompass three broad areas: building equity in schools, developing equitable measures for research and evaluation, and program evaluation. Dr. Peoples uses a diverse repertoire of quantitative and qualitative skills that best addresses research and evaluation questions in ways that honor, respect, and dignify stakeholders while creating meaningful and useful knowledge with rigorous and creative methods. Outside of her professional positions, Dr. Peoples enjoys all things related to travel and adventure, spending time with her dog, and living in the moment. Dr. Peoples earned her Ph.D. from the University of Illinois at Urbana-Champaign in Education Policy, Organization, and Leadership. She also serves as Co-Chair of the Multiethnic Issues in Evaluation (MIE) Topical Interest Group for the American Evaluation Association.
Eva Sarr, Ph.D.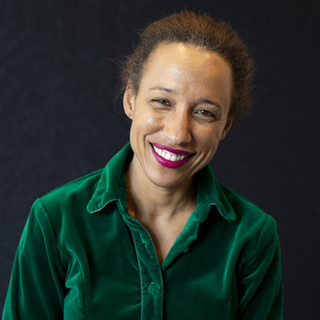 Eva Sarr is an indigenous Wolof woman of Serer ancestry from Sene-Gambia, in West Africa. She is also an indigenous Celtic- Scottish and Irish and 6th generation Australian-woman with a multi-denominational background. Her father was Muslim and her mother, Catholic. Eva's career in monitoring and evaluation began more than thirteen years ago as an Evaluation Capacity Building (ECB) recipient under the Gates Malaria Partnership (GMP). During this period, she was fortunate to work alongside members of the GMP and Bill and Melinda Gates Foundation to implement a multi-pronged and multi-disciplinary program that prioritized field-based social research and training with clinical research and training, co-develop the Global Fund's country coordinating mechanisms ECB strategy and co-lead the development of a Centre of Excellence which delivered ECB services interfacing translational research, public health and Health Policy and Systems Research (HSPR). Eva has worked UNICEF, World Vision, and the Tri-State Governments of West, South, and Central Australia. She's also worked in the education and economic development sector with various NGOs and State Government Departments in Victoria offering monitoring and evaluation and ECB technical advice. Now, Eva is the Senior Evaluation Lead with Magistrates Court Service Victoria and she is the founding director of the Centre for Multicultural Program Evaluation: a company that builds whole of sector capacity to respond to cultural diversity and changing population demographics.


Grisel Robles-Schrader, MPA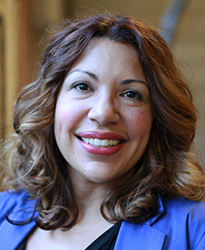 Grisel is the Community Engagement Director at the Program in Public Health (PPH), within the Center for Education in Health Sciences, Institute for Public Health and Medicine (IPHAM) at Northwestern University. She is a lecturer in the Department of Preventive Medicine and an affiliate member of the Center for Culturally Responsive Evaluation and Assessment (CREA) of the University of Illinois Urbana-Champaign. She directs the Applied Practice Experience (APEx) Program within the Master of Public Health Program. She co-leads the Community Engagement Committee, a coalition of public health organizations throughout the Chicagoland area that offer guidance on the direction of the APEx and MPH curriculum. She directs the Community Scholars Program, low-cost public health education for community partners. Prior to this role, Grisel worked with Center for Community Health (CCH), within Northwestern University's Clinical and Translational Sciences Institute (NUCATS). As the director of the Stakeholder-Academic Research Panel (ShARPs) Program, her team organized dialogues between research teams and community stakeholders aimed at improving research and increasing community-academic partnerships. As an evaluator, she led the development of a comprehensive evaluation infrastructure for CCH's community engagement services. Grisel has over 20 years of experience in community engagement in public health research and evaluation. Her expertise is in culturally and linguistically responsive approaches in public health education, research, and evaluation practices. Her background is in HIV/AIDS, adolescent reproductive justice issues, community mobilization, structural interventions, translational research, and health disparities, with a special emphasis on Latinx communities and urban areas. Grisel is bicultural and bilingual (English/Spanish), born and raised in Chicago with strong ties to her family in Puerto Rico. She holds a Master in Public Administration from DePaul University. She is currently pursuing a Doctorate in Community Psychology at National Louis University and is a CLAVE Doctoral Fellow.
Lisa Aponte - Soto, Ph.D., MHA
Lisa Aponte-Soto, Ph.D., MHA is the President/CEO and founder of Tanoma Consulting. Her work focuses on equitable health, education, and workforce practices. She specializes in asset-based community-driven models using mixed methods research and evaluation approaches. She facilitates capacity-building workshops on culturally responsive practices, leadership, strategic visioning, and quality assurance for diverse organizations. Dr. Aponte-Soto is also an adjunct faculty member at DePaul University where she currently teaches research methods. She has nearly 20 publications and over 50 presentations including workshops and invited lectures on applying culturally responsive methodology and practices for working with underserved, under-resourced, and vulnerable populations. Dr. Aponte-Soto earned her Ph.D. in Behavioral Science from the Division of Community Health Sciences at the University of Illinois at Chicago School of Public Health and holds a Master of Health Administration from Governors State University. She also holds a Bachelor of Science in Biology and Psychology as well as a Bachelor of Arts in Spanish Literature, Language, and Translation from Loyola University Chicago.