Contemporary Developments in Culturally Responsive Evaluation: 1998 to the Present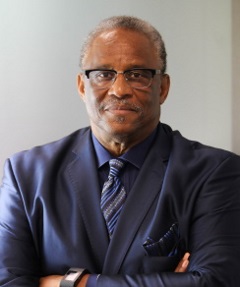 Culturally Responsive Evaluation (CRE) recent scholarship originates from two different, yet interrelated, streams of educational research[1]. Most recently, it is grounded in the tradition of Responsive Evaluation that began at the University of Illinois in 1973 with Robert Stake's first articulation of the concept "Responsive Evaluation" to emphasize a type of evaluation focused on issues of importance to program practitioners and other stakeholders in the evaluation setting and away from those focused on decision makers and the traditions of the field that relied heavily on Tylerian objectives. The other stream of research coalesced in the mid-1990s when Gloria Ladson-Billings coined "Culturally Relevant Pedagogy" to underscore the critical importance of teaching to and through the cultural strengths of ethnically diverse students. Such scholars as Ladson-Billings, Carol Lee and Jackie Jordan Irvine argued for the use of Culturally Relevant Pedagogy to actively engage and motivate students from ethnically diverse backgrounds to improve their academic achievement.
In the late 1990s, Stafford Hood drew upon the tradition of research in Responsive Evaluation and the emergent research focus on Culturally Relevant Pedagogy to argue that student learning can be more effectively assessed by using assessment approaches that are culturally responsive. Thus from two parallel streams of educational research, Responsive Evaluation and Culturally Relevant Pedagogy, Hood made the breakthrough to Culturally Responsive Evaluation (CRE) from culturally responsive assessment. This connection was also significantly influenced by Karen Kirkhart's (1995) application of test validity in her articulation of multicultural validity in evaluation in her American Evaluation Association 1994 Presidential Address. Hood first coined the CRE term in 1998 at a festschrift honoring the distinguished career of Robert Stake in the field of evaluation.
A major part of the expansion of CRE was in the development of parallel structural and professional opportunities for scholars and practitioners in education and evaluation. For instance, Hood's co-founding of Arizona State University's national conference on Relevance of Assessment and Culture in Evaluation (RACE) served as a foundation for the establishment of the NSF funded Relevance of Culture in Evaluation Workshops and the critically important work that emerged from the Relevance of Culture in Evaluation Institute project co-directed with Melvin Hall (also funded by NSF). These projects and other work combined with Hood's collaborative work in the American Evaluation Association (AEA) in 1999 and 2000 laid the groundwork for additional publications, developments, trainings, and collaborative discoveries. Of particular note is the founding of the American Evaluation Association Graduate Education Diversity Internship (GEDI) Program in 2003 by Rodney Hopson followed by the development and implementation of the Robert Wood Johnson Foundation Evaluation Fellowship Program from 2008-2012 by Hopson and Gerri Spilka. This work has both been extended by colleagues through the work of the National Science Foundation (NSF), Community Science, OMG Collaborative Center for Learning, and other agencies and individuals in the field of evaluation in the United States, Ireland, and Aotearoa New Zealand.
Since the development of CRE as an approach in evaluation, theoretical, historical, and practical examples are featured in work by authors in the 2005 Information Age Publishing (IAP) book on The Role of Culture and Cultural Context: A Mandate for Inclusion, the Discovery of Truth and Understanding in Evaluative Theory and Practice (Stafford Hood, Rodney Hopson, and Henry Frierson, editors), Hopson's 2009 paper on CRE in the SAGE International Handbook on Evaluation (J. Bradley Cousins and Katherine Ryan, editors), and a forthcoming 2014 IAP book, Continuing the Journey to Reposition Culture and Cultural Context in Evaluation Theory and Practice (Stafford Hood, Rodney Hopson, Henry Frierson, and Khawla Obeidat, editors) that continues the conversation on culture and cultural context in evaluation.
Statement Contributors:
James D. Anderson, University of Illinois at Urbana-Champaign
Terry Denny, Professor Emeritus, University of Illinois at Urbana-Champaign
Rodney Hopson, University of Illinois at Urbana-Champaign
Karen Kirkhart, Professor, Emerita, Syracuse University
[1] The historical scholarship of CRE is actually dated pre-Brown v. Board of Education through the archival work of James Anderson, Stafford Hood, and Rodney Hopson to a group of early "evaluators" who used CRE methods to illustrate the discriminatory and racialized effects of segregation in the US South. These same early CRE pioneers (Reid E. Jackson, Leander Boykin, Ruth Browne) are part of a larger effort to document these early efforts in the Nobody Knows My Name project featured in an oral history project by Stafford Hood, Rodney Hopson, Pam Frazier-Anderson, Tamara Bertrand Jones, and others.