Keynote Speakers
September 27, 2017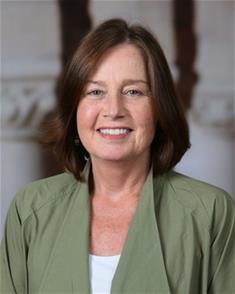 Teresa LaFrombroise, PhD
Stanford University
Dr. Teresa LaFromboise is a Professor in the Graduate School of Education and Chair of Native American Studies at Stanford University. Dr. LaFromboise's research focuses on bicultural competence and resilience in ethnic minority adolescent development. Particularly, the influence of enculturation and acculturation experiences on adolescent development. Cultural considerations in individual, school and community-based psychological interventions with adolescents and emerging adults. Dr. LaFromboise is concerned with helping students respond effectively to acculturation pressure, cultural adjustment, discrimination, major life transitions and other stresses that are so typical--and so often neglected--in children and adolescents. As a counseling psychologist with clinical and teaching experience in a wide variety of university and American Indian/Alaska Native reservation/village settings, Dr. LaFromboise is well-equipped to guide new professionals in school and community evidence-based interventions. She is the developer of the American Indian Life Skills Development Curriculum of problem-based lessons aimed at increasing social emotional competence and reducing the risk of suicide among American Indian/Alaska Native adolescents. Proven successful with high school students, this curriculum has been extended to younger students. She is investigating cultural, social, and psychological indicators of adolescent risk behavior, school belongingness, and bicultural involvement.
September 28, 2017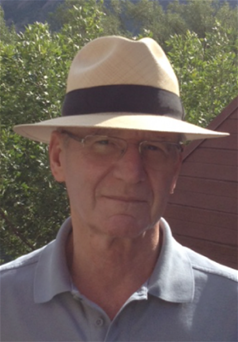 Special Invited Address
Ernest R. House, PhD
Dr. Ernest R. House is Professor Emeritus of the University of Colorado- Boulder who is recognized as internationally renowned evaluation scholar with a career that dates back to 1967. Prior to joining the faculty at the University of Colorado he had already established a stellar reputation in evaluation as a member of the faculty at the University of Illinois at Urbana-Champaign. Dr. House has authored an extensive list of journal articles, book chapters and 10 books with the most recent being Evaluating: Values, Biases, and Practical Wisdom (2015) and Cherry Street Alley (2015), a memoir. His many recognitions and awards include the Paul A. Lazarsfeld Evaluation Theory Award from the American Evaluation Association in 1990 and the Lasswell Prize from the Policy Sciences journal for best article in 1989. He was a fellow at the Center for Advanced Studies in the Behavioral Sciences at Stanford in 1999-2000.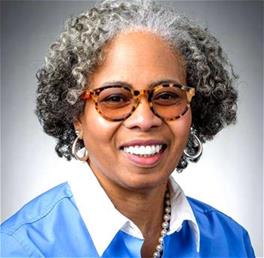 Gloria Ladson-Billings, Ph.D.
University of Wisconsin-Madison
Gloria Ladson-Billings is the Kellner Family Professor of Urban Education in the Department of Curriculum & Instruction at the University of Wisconsin-Madison. A pedagogical theorist, her research examines socio-cultural issues in classrooms and teaching from a stance that recognizes the power of culture as a means for supporting the education of all children; she is also best known for coining the term culturally relevant pedagogy. Her work also examines the role of critical race theory in education. Ladson-Billings has won numerous awards for her work, of which includes the Romnes Faculty Fellowship, the Spencer Post-doctoral Fellowship, and the Palmer O. Johnson Outstanding Research Award. Additionally, she was awarded the Hilldale Award, the highest faculty honor given to a professor at the University of Wisconsin for outstanding research, teaching, and service in 2007. Ladson-Billings served as the president of the American Educational Research Association (AERA) from 2005 to 2006. During the 2005 AERA annual meeting, Ladson-Billings delivered the presidential address, "From the Achievement Gap to the Education Debt: Understanding Achievement in U.S. Schools." Her address discussed how the terminology around the racial achievement gap unfairly constructs students from a deficit orientation; she suggested the term "education debt" which "holds us all accountable" for the historical, moral, socio-political, and economic factors that have disproportionately affected African-American, Latino, Asian, and other non-white students.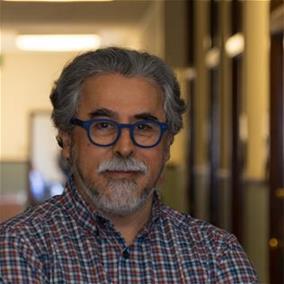 Edmund W. Gordon Distinguished Senior Lecturer
Guillermo Solano-Flores, Ph.D.
Stanford University
Dr. Guillermo Solano-Flores is Professor of Education at the Stanford University Graduate School of Education. He specializes in educational assessment and the linguistic and cultural issues that are relevant to both international test comparisons and the testing of cultural and linguistic minorities. His research is based on the use of multidisciplinary approaches that use psychometrics, sociolinguistics, semiotics, and cognitive science in combination. He has conducted research on the development, translation, localization, and review of science and mathematics tests. He has been principal investigator in several National Science Foundation-funded projects that have examined the intersection of psychometrics, semiotics, and linguistics in testing. He is the author of the theory of test translation error, which addresses testing across cultures and languages. Also, he has investigated the use of generalizability theory—a psychometric theory of measurement error—in the testing of English language learners and indigenous populations. He has advised Latin American countries on the development of national assessment systems. Also, he has been the advisor to countries in Latin America, Asia, Europe, Middle East, and Northern Africa on the adaptation and translation of performance tasks into multiple languages. Current research projects examine academic language and testing, formative assessment practices for culturally diverse science classrooms, and the design and use of illustrations in international test comparisons and in the testing of English language learners.
September 29, 2017
Robin Miller, Ph.D.
Michigan State University
Dr. Robin Miller is a Professor of Psychology at Michigan State University. Her research focuses on contributing to the design and delivery of effective community-based HIV prevention services, with a particular emphasis on young Black sexual minority males. She is interested in identifying structural and community-level HIV prevention programs that are effective in reducing HIV-related risk behavior among high risk young men and in delineating the contextual conditions in AIDS-related organizational environments that contribute to sustainable HIV prevention activity. In researching what makes for an effective causal package of HIV prevention activity, Dr. Miller has a secondary aim of improving knowledge on evaluation theory and practice with regard to community-based programs.