Sixth CREA International Conference 2021
Plenary/Keynote Speakers
---
September 29th
5:00pm-6:30pm CST
Opening Keynote Speaker
Patty Loew, Ph.D.
Northwestern University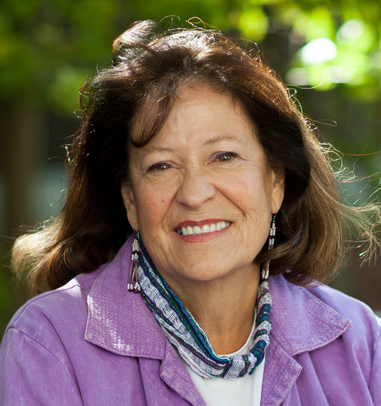 Patty Loew, Ph.D., is Director of the Center for Native American and Indigenous Research at Northwestern University and a professor in the Medill School of Journalism. A citizen of Mashkiiziibii- the Bad River Band of Lake Superior Ojibwe- Dr. Loew is a former broadcast journalist in public and commercial television. She is the author of four books, including Indian Nations of Wisconsin: Histories of Endurance and Renewal; Native People of Wisconsin, which is used by 20,000 Wisconsin school children as a social studies text; Teachers Guide to Native People of Wisconsin; and Seventh Generation Earth Ethics. In 2019, she produced a StoryMap and GPS-guided Indigenous Tour of Northwestern: https://bit.ly/2n8Acr5
Loew has produced many documentaries for public and commercial television, including the award-winning Way of the Warrior, which aired nationally on PBS in 2007 and 2011. She works extensively with Native youth, teaching digital storytelling skills as a way to grow the next generation of Native storytellers and land stewards. In 2019 Dr. Loew was elected to the American Academy of Arts and Sciences and received the state of Wisconsin's Martin Luther King Jr. Heritage Award.
Keynote Chair
Nicole Bowman, Ph.D.
Bowman Performance Consulting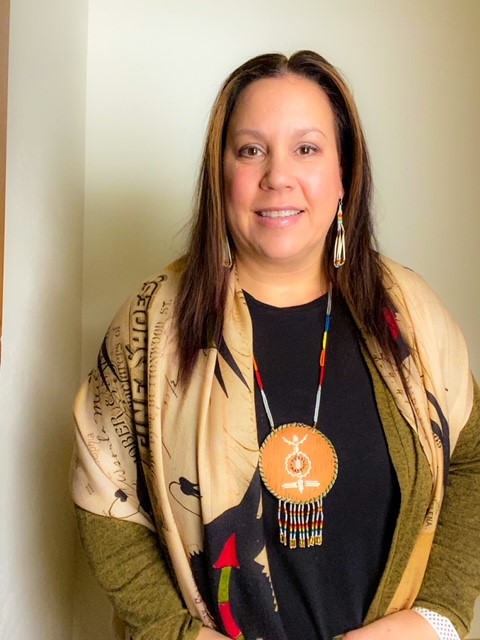 Nicole Bowman/Waapalaneexkweew (Lunaape/Mohican), PhD, is a traditional Ndulunaapeewi Kwe (Lunaape woman) and community member of the Stockbridge-Munsee Band of the Mohican Nation in Wisconsin, USA. She is a curious, creative, and effective innovator whose academic lodge sits at the academic lodge sits at the place where traditional knowledge and Tribal sovereignty intersect with evaluation, policy and research. She is the energetic President of Bowman Performance Consulting (www.bpcwi.com) and an Associate Scientist with the University of Wisconsin-Madison, in the Wisconsin Center for Education Research (https://wcer.wisc.edu/About/Staff/3229). Dr. Bowman holds knowledge and experience in multi-jurisdictional and complexity systems (Nation to Nation), and culturally responsive and Indigenous research, policy, and evaluation. She is AEA's 2018 Robert Ingle Service Award winner (the youngest and first Indigenous awardee) and serves on numerous global evaluation, Indigenous, and educational journal review and advisory boards, including serving as the co-creator and co-editor for "Roots and Relations" permanent section in the Canadian Journal of Program Evaluation. Dr. Bowman has served decades as chair or co-chair of AEA's Indigenous Peoples in Evaluation Topical Interest Group; is a Global Advisory Member of EvalIndigenous, Blue Marble Evaluation, and AEA's International Work Group; and since 2013, has been a CREA Affiliate Faculty Researcher.
Reception to Immediately Follow
---
September 30th
8:30 am-10:00 am CST
Morning Plenary Panel
"Measurement, Data Science, and the Critical"

Panelist

Ezekiel Dixon-Román, Ph.D.
University of Pennsylvania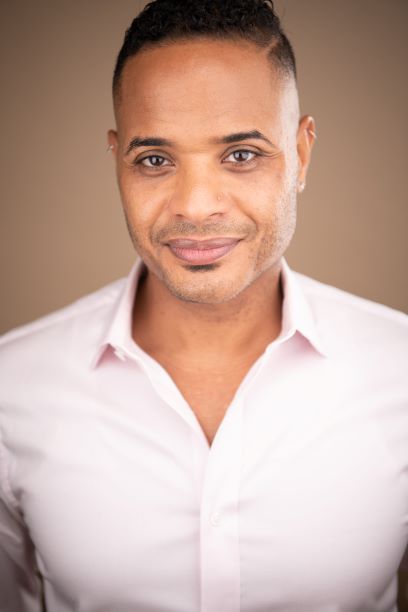 Ezekiel Dixon-Román, Ph.D., is an Associate Professor in the School of Social Policy & Practice at the University of Pennsylvania. His research seeks to make cultural and critical theoretical interventions toward rethinking and reconceptualizing the technologies and practices of quantification as mediums and agencies of systems of sociopolitical relations whereby race and other assemblages of difference are byproducts. He is the author of Inheriting Possibility: Social Reproduction & Quantification in Education (2017, University of Minnesota Press). He also co-edited Thinking Comprehensively About Education: Spaces of Educative Possibility and Their Implications for Public Policy (2012, Routledge) as well as co-guest edited "Alternative Ontologies of Number: Rethinking the Quantitative in Computational Culture" (2016, Cultural Studies-Critical Methodologies), "The computational turn in education research: Critical and creative perspectives on the digital data deluge" (2017, Research in Education), and most recently "Control Societies @30: Technopolitical Forces and Ontologies of Difference" (2020, Social Text Online). He is currently working on a book project that examines the haunting formations of the transparent subject in algorithmic governance and the potential transformative technopolitical ontoepistemologies.
Panelist
Odis Johnson Jr., Ph.D.
Johns Hopkins University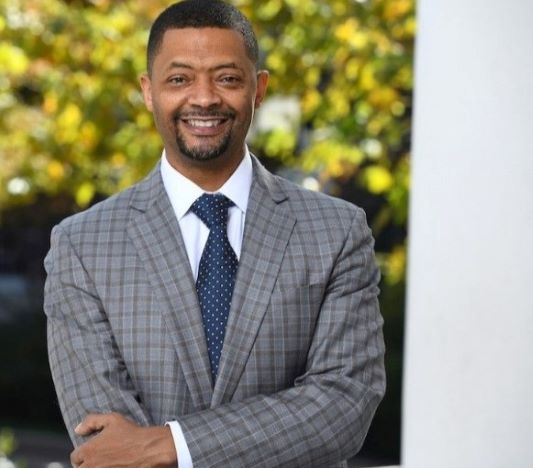 Odis Johnson Jr., PhD, is the Bloomberg Distinguished Professor of Social Policy and STEM Equity at Johns Hopkins University, and has faculty appointments in the Department of Health Policy and Management at the Bloomberg School of Public Health, the School of Education as Executive Director of the Hopkins Center for Safe and Healthy Schools, and in the Department of Sociology. He also directs the Institute in Critical Quantitative, Computational, and Mixed Methodologies (ICQCM) and serves as editor of the American Sociological Association's journal, Sociology of Education. Dr. Johnson was previously a faculty member at Washington University in St. Louis, and chaired the African American Studies Department at the University of Maryland. His work on the interrelated topics of neighborhoods, social policy, and race have been funded by the National Science Foundation, National Institutes of Health, William T. Grant Foundation, and the Spencer Foundation. He currently is the principal investigator of the Fatal Interactions with Police Study (FIPS) which has generated a national data file of police homicides, and three NSF-funded studies that examine how strategies to maintain law and order in neighborhoods and schools impact the representation of race-gender groups in the School-to-Prison and STEM pipelines. In 2021, he joined the standing expert advisory panels of the Educational Testing Service (ETS), the Dept. of Housing and Urban Development HCV Mobility Demonstration, and provided expert testimony to the National Academies of Science, Engineering, and Medicine about the future of methods and measurement. Dr. Johnson's work and ideas about social change have been featured in prominent media outlets, including the Oprah Magazine, Christian Science Monitor, CNN, The Washington Post, MSNBC, NPR, Teen Vogue, Forbes, US News & World Report, The Associated Press, Vox, The New Yorker, The New York Times, NBC News, The Chicago Tribune, Los Angeles Times, WGN Chicago, SiriusXM, and a variety of international and local news outlets.
Panelist
Ebony Omotola McGee, Ph.D.
Vanderbilt University

"As a professor of diversity and STEM education at Vanderbilt University's Peabody College, I investigate what it means to be racially marginalized while minoritized in the context of learning and achieving in STEM higher education and in the STEM professions. I study in particular the racialized experiences and racial stereotypes that adversely affect the education and career trajectories of underrepresented groups of color. This involves exploring the social, material, and health costs of academic achievement and problematizing traditional forms of success in higher education, with an unapologetic focus on Black folk in these places and spaces. My National Science Foundation (NSF) CAREER grant investigates how marginalization undercuts success in STEM through psychological stress, interrupted STEM career trajectories, impostor phenomenon, and other debilitating race-related trauma for Asian, Black, Indigenous, and Latinx doctoral students.
Education is my second career; I left a career in electrical engineering to earn a PhD in mathematics education from the University of Illinois at Chicago, a Spencer Postdoctoral Fellowship at the University of Chicago, and a NSF Postdoctoral Fellowship at Northwestern University. With funding from seven NSF grants, I cofounded the Explorations in Diversifying Engineering Faculty Initiative or EDEFI (pronounced "edify"). I also cofounded the Institute in Critical Quantitative and Mixed Methodologies Training for Underrepresented Scholars (ICQCM), which aims to be a go-to resource for the development of quantitative and mixed-methods skillsets that challenge simplistic quantifications of race and marginalization. ICQCM receives support from the NSF, The Spencer Foundation, and the W. T. Grant Foundation.
My first solo-authored book is entitled Black, Brown, Bruised: How Racialized STEM Education Stifles Innovation: https://www.hepg.org/hep-home/books/black,-brown,-bruised#
My research has been featured in prominent media outlets, including The Atlantic, Diverse Issues in Higher Education, Nature Human Behaviour, Nature Reviews Cancer, The Chronicle of Higher Education, Higher Education Today, NPR's Codeswitch, The Hechinger Report, Christian Science Monitor, Huffington Post, US News & World Report, Inside Higher Education, Tennessean, Washington Monthly, and The UK Voice Online."
Visit the EDEFI website at https://blackengineeringphd.org/
Visit the ICQCM website at https://www.icqcm.org/

Chair
Monica B. Mitchel, Ph.D.
MERA Associates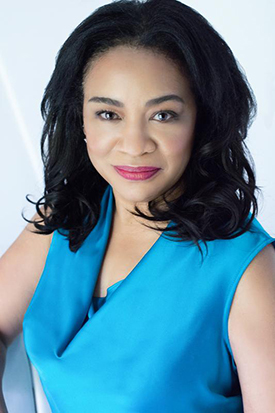 Monica B. Mitchell, Ed.D.,Ph.D., is the President and Chief Executive Officer of MERA. Dr. Mitchell has led and directed mathematics education reform initiatives focused on large-scale systemic reform, professional development, teacher leadership and curriculum implementation, particularly in high-need urban communities. She has expertise in STEM educational interventions and professional development efforts targeted at the middle school level with underrepresented student populations. As a former Senior Program Officer with New Visions for Public Education in New York City, Dr. Mitchell advanced mathematics education reform by forging partnerships across disparate sectors including school districts, higher education, and the private sector. Her efforts as Principal Investigator of a National Science Foundation (NSF) Local Systemic Change (LSC) initiative led to the creation of a graduate program in middle school mathematics and professional learning communities at schools in economically distressed communities. Dr. Mitchell has experience with grants management and administration through her experience as a program officer at the National Science Foundation. She has taught mathematics at the high school and college level. Dr. Mitchell possesses her Ed.D. and Ed.M. in mathematics education from Teachers College, Columbia University as well as her Masters of Science from the Fu School of Engineering and Applied Science at Columbia University. Her undergraduate degree is from the University of California Los Angeles. In 2019, Dr. Mitchell was recognized as a Top 100 Minority Business Enterprise owner for her exceptional entrepreneurial accomplishments, high level of professionalism and substantial contributions to the community.
Discussant
Melvin E. Hall, Ph.D.
Northern Arizona University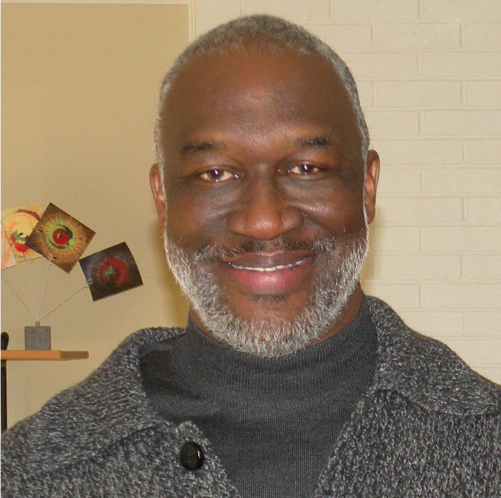 Melvin E. Hall, Ph.D., is a Professor of Educational Psychology at Northern Arizona University. Dr. Hall completed his B.S., and Ph.D., degrees at the University of Illinois at Urbana Champaign in Social Psychology and Educational Psychology respectively; and M.S. in Counseling at Northern Illinois University. Over a thirty six-year career in higher education, Dr. Hall has served in four successive appointments as an academic dean comprised of positions at Florida Atlantic University, University of California-Irvine, University of Maryland at College Park, and Northern Arizona University (NAU). At NAU, Dr. Hall served as Dean of the College of Education and additionally was the principal investigator on two five-year US Office of Education GEAR UP grants providing dropout prevention programs and services to thousands of middle and high school students throughout Arizona. Returning to full-time faculty life in 2002, Dr. Hall melded teaching and scholarship with responsibility as co-principal investigator on a National Science Foundation grant supporting the Relevance of Culture in Evaluation Institute for a period of five years. Subsequent to the RCEI grant, Dr. Hall has been named as an affiliated faculty member with the Center for Responsive Evaluation and Assessment (CREA) at the University of Illinois. Dr. Hall additionally provides public service as an appointed member of the Arizona State Supreme Court Committee on Character and Fitness, which reviews all candidates for admission to the practice of law.



---
September 30th
12:15 pm - 2:00 pm CST
Edmund W. Gordon Senior Distinguished Lecture and Luncheon
Speaker
Na'ilah Suad NasiR, Ph.D.
Spencer Foundation and American Educational Research Association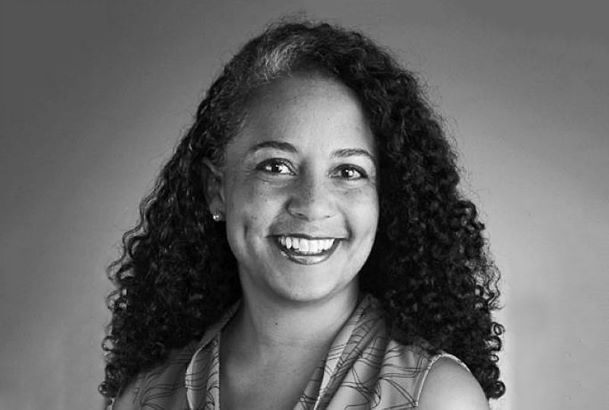 Na'ilah Suad Nasir, Ph.D., is the sixth President of the Spencer Foundation, which invests in education research that cultivates learning and transforms lives. From 2008-2019, she held a faculty appointment at the University of California, Berkeley, where she also served as Vice-Chancellor of Equity and Inclusion. Nasir earned her PhD in Education Psychology at UCLA and was a member of the faculty in the School of Education at Stanford University. Her work focuses on issues of race, culture, learning, and identity. She is the author of Racialized Identities: Race and Achievement for African-American Youth and has published numerous scholarly articles. Nasir is a member of the National Academy of Education and a fellow of the American Educational Research Association (AERA).



---
October 1st
12:30 pm - 2:30 pm CST
Closing Keynote and Luncheon
Speaker
Mildred García, Ph.D.
American Association of State Colleges and Universities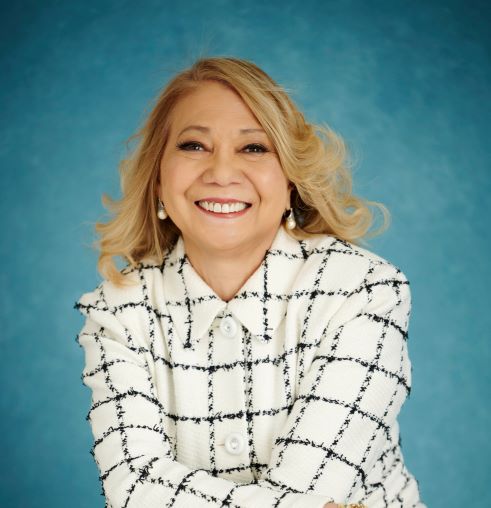 Mildred García, Ph.D., assumed the presidency of the American Association of State Colleges and Universities (AASCU) on January 22, 2018.
As AASCU's president, Dr. García is an advocate for public higher education at the national level, working to influence federal policy and regulations on behalf of nearly 400 member colleges and universities; serving as a resource to presidents and chancellors as they address state policy and emerging campus issues; developing collaborative partnerships and initiatives that advance public higher education; directing a strategic agenda that focuses on public college and university leadership for the 21st century; and providing professional development opportunities for presidents, chancellors, and their spouses. She is the first Latina to lead one of the six presidentially based higher education associations in Washington, D.C.
Prior to joining AASCU, Dr. García served as the president of two Minority Serving Institutions: California State University (CSU), Fullerton—a nationally ranked university for its full range of academic offerings and research, the largest university in the CSU, and the third‐largest university in the state—and at CSU Dominguez Hills, where she was the first Latina president in the largest system of public higher education in the country.
Under her leadership at CSU Fullerton, the university saw a 30 percent improvement in six‐year graduation rates and a 65 percent improvement in four‐year graduation rates for first‐time freshmen— both university records; the achievement gap was eliminated for transfer students and cut in half for first‐ time freshmen; and annual gift commitments nearly tripled (from $8.5 million to $22 million). In 2016, for the first time in history, U.S. News & World Report heralded the institution as a top "national university." In addition, during her tenure as president, the institution was ranked number one in California and second in the nation in awarding bachelor's degrees to Hispanics, as well as sixth in the nation in graduating students of color.
At CSU Dominguez Hills, she eliminated a structural deficit of $2.8 million; increased media placement by 192 percent; received the highest reaccreditation from the Western Association of Schools and Colleges; exceeded enrollment targets not met previously for eight years; increased donor giving by 140 percent; and increased retention rates for first‐time full‐time freshmen by 10 percent.
Before her arrival in the CSU, Dr. García served as the CEO of Berkeley College, where she was the first system‐wide president for all six campuses.
She has held both academic and senior‐level positions at Arizona State University; Montclair State University; Pennsylvania State University; Teachers College, Columbia University; and the Hostos, LaGuardia, and City Colleges of the City University of New York. Dr. García is also a much sought‐after speaker at national and international conferences and has published extensively in academic journals and contributed to multiple books related to student success, leadership, diversity, equity and inclusion.
Discussant

Daniel G. Solorzano, Ph.D.
University of California, Los Angeles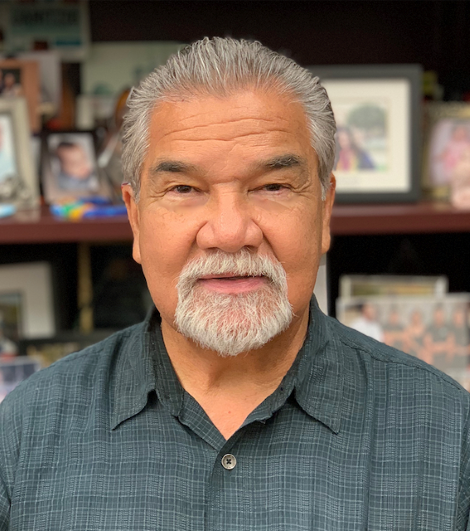 Daniel Solorzano, Ph.D., is a Professor of Social Science and Comparative Education and Chicana and Chicano Studies at the University of California, Los Angeles. He is also the Inaugural Director of the Center for Critical Race Studies in Education at UCLA. His teaching and research interests include critical race theory in education; racial microaggressions; racial microaffirmations; and critical race spatial analysis. Dr. Solorzano has authored around a 100 research articles and book chapters on issues related to educational access and equity for underrepresented student populations and communities in the United States. For the last 45 years, Solorzano has served in all three segments of California public postsecondary education. In 2007, Professor Solorzano received the UCLA Distinguished Teaching Award. In 2012, Solorzano was presented the American Education Research Association (AERA), Social Justice, in Education Award. In 2012, Solorzano was also awarded the Critical Race Studies in Education Association Derrick A. Bell Legacy Award. In 2014, Solorzano was elected a Fellow of the American Education Research Association. In 2017, Solorzano received the inaugural Revolutionary Mentor Award from the Critical Educators for Social Justice (CESJ) within the American Educational Research Association (AERA). In 2019, he delivered the American Educational Research Association Distinguished Lecture on Racial Microaggressions at the annual meeting. In 2020, Solorzano was elected as a Member of the National Academy of Education.
---