Title: Utilization of a Culturally Responsive and Racial Equity Lens to Help Guide Strategic Engagement and Evaluation
Presenter(s):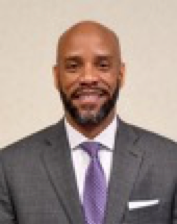 Dr. Paul Elam is responsible for aligning the priorities of MPHI with national interests as well as diversifying the Institute's portfolio to address cutting-edge issues that affect the health and well-being of our society. He is a collaborative leader who brings an abiding commitment to diversity, inclusion, and equity to his work. His current leadership efforts include partnering with philanthropy and universities to mentor and train professionals from historically underrepresented groups with evaluation expertise in culturally responsive and equitable evaluation. This work aims to improve evaluation science and social innovation by increasing diversity in the field of research and evaluation. He also facilitates annual workshop training for the American Evaluation Association and the Center for Culturally Responsive Evaluation and Assessment on culturally responsive and equitable evaluation. Dr. Elam brings a wealth of knowledge and experience measuring racial and ethnic disproportionality and believes that sound public policy analysis should include an examination of whether all people are being treated fairly and equitably. Dr. Elam has directed several long-term, multi-site evaluations for philanthropies including the W.K. Kellogg Foundation, the Annie E. Casey Foundation, and the Council of Michigan Foundations. He also serves as an evaluation and learning Advisor to the Skillman Foundation's Director of Evaluation, Learning, and Impact. Before joining MPHI, Dr. Elam was president of Public Policy Associates, Inc. (PPA), where he worked closely with government, philanthropic, university, and nonprofit clients, providing strategic consultation to advance public policy decisions in ways that would improve lives, advance social justice and produce equitable outcomes. During his tenure at PPA, Dr. Elam led a team that developed a template for conducting evaluation using a culturally responsive and racial equity lens, designed to focus deliberately on an evaluation process that takes race, culture, equity, and community context into consideration. Dr. Elam is also a certified facilitator for the California Brief Multicultural Competence Scale (CBMCS) Multicultural Training Program. Dr. Elam earned a Ph.D. in Family and Child Ecology, a Master's degree in Criminal Justice and Urban Studies, and a Bachelor's degree in Criminal Justice, all from Michigan State University.
Dr. Mindelyn Anderson is the Founder + Principal of Mirror Group LLC, a consulting firm that leverages partnerships with fellow evaluators, researchers, subject matter experts, and change-makers to bring collaborative, participatory, utilization-focused evaluation and capacity-building to communities and learning organizations. She earned her doctorate in Sociology from The Johns Hopkins University and an undergraduate degree in Sociology with minors in Anthropology and Policy Studies from UCLA. Mindelyn, a California Bay Area native, currently resides in Washington, D.C. with her husband (the other Dr. Anderson), three daughters, and a son. You can find her out and about in the DC, Maryland, Virginia area serving community organizations dear to her including Zion Church and John Eaton Elementary School as well as working toward racial equity and inclusion through Juniors Read and Mirror Group. Feel free to ask her anything about work, life, and everything in between.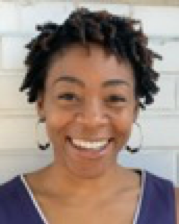 Dr. Kristine Andrews is the co-founder of Ideas to Impact, a social science policy, and research consulting firm. She earned her Ph.D. in Family and Child Ecology from Michigan State University. Dr. Andrews is a qualitative researcher and evaluator with extensive experience managing large, multi-component implementation evaluations and technical assistance (TA) projects. Since 2006, she has collaborated with communities and organizations performing research, evaluation, or capacity-building activities in various fields including adolescent health, positive youth development, and social and emotional learning. As Director of Racial Equity, she guides the integration of a racial and ethnic equity perspective into research, evaluation, and communications. Dr. Andrews is a native New Yorker currently residing in Washington DC with her husband and three daughters.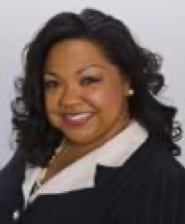 Dr. Tracy Hilliard, is a senior consultant at MPHI where she leads a $2 million portfolio of locally, nationally, and globally-focused projects with her expertise in culturally responsive and equitable evaluation for advancing racial equity and systems change. She is a graduate of the inaugural cohort for Annie E. Casey Foundation's Leaders in Equitable Evaluation and Diversity (LEEAD) program designed to produce doctoral‐trained evaluators committed to advancing equity and social justice for children and families. She has led equity‐focused projects as a learning and evaluation partner for clients across the nation, including W.K. Kellogg Foundation, Kresge Foundation, Kansas Health Foundation, Seattle Foundation, King County Best Starts for Kids Initiative, University of Washington (UW) School of Public Health, the City of Seattle's Information Technology‐Digital Equity Initiative and Office of Economic Development, and the City of Lynnwood. As a member of the Executive Team in the City of Seattle Human Services Department, she led the implementation of a new data‐driven strategic plan for measurement and evaluation to address racial inequities and ensure improved outcomes for those served through the department's investments in over 200 of Seattle's health and social services agencies. Dr. Hilliard also was previously principal investigator and project director at Public Health Seattle and King County's Assessment, Policy Development, and Evaluation unit. Her work as a Public Health Systems and Services Research (PHSSR) consultant to the Robert Wood Johnson Foundation (RWJF) set the national agenda for PHSSR at the Centers for Disease Control and Prevention (CDC) and RWJF and was published in a special supplement of the American Journal of Preventive Medicine. She enjoys leadership and service in national and local service organizations. She is Past‐Chair of the American Public Health Association's Health Informatics Information Technology Section, and she was selected as an inaugural member of the US Department of Health and Human Services Regional Health Equity Council for Region 10. She has a clinical faculty appointment in the UW Department of Psychosocial and Community Health. Dr. Hilliard has a BA with Distinction in sociology, an MPH in maternal and child health, and a Ph.D. in health services all from the University of Washington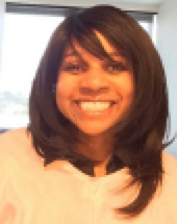 Dr. LaShaune P. Johnson is an Associate Professor in the Department of Interdisciplinary Studies at Creighton University. She is also the founder of Estella Lucia Evaluation, LLC. She received her Ph.D. in Sociology from the University of California-Santa Barbara. She was in Medieval/Renaissance Studies and Sociology double major at Wellesley College. She is a public health researcher who focuses on health equity, community partnerships, and cultural humility. Her primary research areas are Muslim maternal/child health, African American breast cancer disparities, and LGBTQ cancer-related distress. She is the Community Liaison for the Creighton University at Highlander Accelerator and is currently a New Generation Fellow with the Place-Based Justice Network. She is a former Annie E. Casey LEEAD fellow. As a storyteller, she frequently employs arts-based methods. She has provided evaluation services to youth health, public education, juvenile justice/foster care, and equity projects.