2021 Sixth International CREA PreConference
Workshop Presenter Bios
Title: Foundations of Culturally Responsive Evaluation
Presenter(s):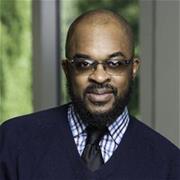 Dr. Rodney Hopson is a Professor at, Department of Educational Psychology, College of Education, University of Illinois – Urbana Champaign. He received his Ph.D. from the Curry School of Education, University of Virginia and has done post-doctoral/sabbatical studies in the Faculty of Education, University of Namibia, the Johns Hopkins Bloomberg School of Public Health, and Centre of African Studies, Cambridge University. He served as President of the American Evaluation Association in 2012. Dr. Hopson's research interests lie in social politics and policies, foundations of education, sociolinguistics, ethnography, and evaluation. His work raises questions that 1) analyze and address the differential impact of education and schooling on marginalized and underrepresented groups in diverse global nation-states and 2) seek solutions to social and educational conditions in the form of alternative paradigms, epistemologies, and methods for the way the oppressed and marginalized succeed and thrive despite circumstances and opportunities that suggest otherwise.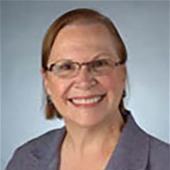 Dr. Karen E. Kirkhart has been active in the evaluation profession for over forty years. She holds a Ph.D. in Social Work and Psychology from The University of Michigan, and she is now Professor Emerita, School of Social Work, David B. Falk College of Sport and Human Dynamics, Syracuse University. Dr. Kirkhart is also an affiliated faculty member of the Center for Culturally Responsive Evaluation and Assessment (CREA) at the University of Illinois, Urbana-Champaign. Dr. Kirkhart served as President of the American Evaluation Association in 1994. Her leadership has been recognized with the Robert Ingle Award for Outstanding Service to the AEA. Dr. Kirkhart's scholarly contributions to multicultural validity, cultural competence in evaluation, and evaluation influence have been recognized by the AEA with the Paul F. Lazarsfeld Award for Outstanding Contribution to Evaluation Theory. Dr. Kirkhart is currently interested in intersectionality and validity theory and also rethinking evaluation influence in the current political moment.
---
TITLE: Re-Claiming, Re-Positioning, Re-Privileging Indigenous Knowledge Systems in Evaluation and Research
PRESENTER(S):

Pālama Lee is a Native Hawaiian whose grandparents came from the islands of Molokaʻi and Maui. He is blessed to be raised and mentored under the shade of grand and wise kūpuna (elders). Their teachings have set his kahua Hawaiʻi or cultural foundation. He works for the Liliʻuokalani Trust (LT), a private operating foundation established by Hawaiʻi's last Queen to promote thriving conditions for orphaned and destitute Native Hawaiian children. He received his Ph.D. and MSW from the University of Hawaiʻi at Mānoa. As a researcher and a mental health clinician, Pālama's work focuses on the promotion of wellbeing from a Native Hawaiian lens. He also enjoys volunteering to promote the safety and health of kūpuna, prevent colorectal cancer among Hawaiian men, and advance equity and justice as a board member of the National Association of Social Workers' Hawaiʻi Chapter.
Katherine A. Tibbetts primary interest is fostering high-quality evaluation and research practices to best serve the Native Hawaiian lāhui (nation), support the growth of the next generation of evaluators, and enhance the capacity of communities and organizations to use evaluation for continuous learning and promotion of justice and equity. It has been her privilege to learn from and serve the evaluation community in a number of roles. These include her experiences as a founding member of the Hawaiʻi-Pacific Evaluation Association, of the AEA Indigenous Peoples in Evaluation TIG, and of CREA-HI. Kathy has also served as chair of the AEA Diversity Committee, co-author of the AEA Public Statement on Cultural Competence in Evaluation, as an AEA representative on the Joint Committee for Standards in Educational Evaluation, as a lecturer in evaluation at the University of Hawaiʻi, and as a member of the 2018 task force that updated the AEA Guiding Principles. Kathy is a member of the CREA affiliated faculty.
Paula Toki Araullo Tanemura Morelli, a third-generation descendant of Filipino and Japanese immigrants, grew up in Moloka`i and Oahu, Hawai`i. Her parents' incarceration during WWII at Hart Mt. Wyoming concentration camp for Japanese Americans, and her experiences as a minority, woman of color, decidedly influenced her commitment to social justice. She received her Ph.D. from University of Washington in Seattle, and M.S.W. from the University of Southern California. Her research focused on the effects of trauma on mental health, culturally responsive social work practice, and culturally relevant research methodology. In 2016, she retired from the University of Hawai`i, Myron B. Thompson School of Social Work after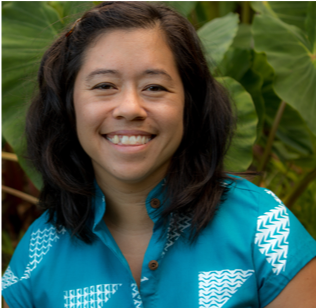 Dawn Mahi is from Kailua, O'ahu. Her sacred mountain is Kilohana, her winds are the hide-and-seek winds of haupe'epe'e in Kalihi uka, and she takes comfort in the waters of Oneawa, her one hānau or birth sands. Her background is in cross-cultural community development, and she has been a member of CREA-HI since 2015. She is the Hawaiʻi Program Officer at Consuelo Foundation, which works in Hawaiʻi and the Philippines to prevent and treat child abuse, neglect, and exploitation, and uplift the wellbeing of children, women, and families.
Title: Utilization of a Culturally Responsive and Racial Equity Lens to Help Guide Strategic Engagement and Evaluation
Presenter(s):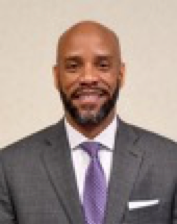 Dr. Paul Elam is responsible for aligning the priorities of MPHI with national interests as well as diversifying the Institute's portfolio to address cutting-edge issues that affect the health and well-being of our society. He is a collaborative leader who brings an abiding commitment to diversity, inclusion, and equity to his work. His current leadership efforts include partnering with philanthropy and universities to mentor and train professionals from historically underrepresented groups with evaluation expertise in culturally responsive and equitable evaluation. This work aims to improve evaluation science and social innovation by increasing diversity in the field of research and evaluation. He also facilitates annual workshop training for the American Evaluation Association and the Center for Culturally Responsive Evaluation and Assessment on culturally responsive and equitable evaluation. Dr. Elam brings a wealth of knowledge and experience measuring racial and ethnic disproportionality and believes that sound public policy analysis should include an examination of whether all people are being treated fairly and equitably. Dr. Elam has directed several long-term, multi-site evaluations for philanthropies including the W.K. Kellogg Foundation, the Annie E. Casey Foundation, and the Council of Michigan Foundations. He also serves as an evaluation and learning Advisor to the Skillman Foundation's Director of Evaluation, Learning, and Impact. Before joining MPHI, Dr. Elam was president of Public Policy Associates, Inc. (PPA), where he worked closely with government, philanthropic, university, and nonprofit clients, providing strategic consultation to advance public policy decisions in ways that would improve lives, advance social justice and produce equitable outcomes. During his tenure at PPA, Dr. Elam led a team that developed a template for conducting evaluation using a culturally responsive and racial equity lens, designed to focus deliberately on an evaluation process that takes race, culture, equity, and community context into consideration. Dr. Elam is also a certified facilitator for the California Brief Multicultural Competence Scale (CBMCS) Multicultural Training Program. Dr. Elam earned a Ph.D. in Family and Child Ecology, a Master's degree in Criminal Justice and Urban Studies, and a Bachelor's degree in Criminal Justice, all from Michigan State University.
Dr. Mindelyn Anderson is the Founder + Principal of Mirror Group LLC, a consulting firm that leverages partnerships with fellow evaluators, researchers, subject matter experts, and change-makers to bring collaborative, participatory, utilization-focused evaluation and capacity-building to communities and learning organizations. She earned her doctorate in Sociology from The Johns Hopkins University and an undergraduate degree in Sociology with minors in Anthropology and Policy Studies from UCLA. Mindelyn, a California Bay Area native, currently resides in Washington, D.C. with her husband (the other Dr. Anderson), three daughters, and a son. You can find her out and about in the DC, Maryland, Virginia area serving community organizations dear to her including Zion Church and John Eaton Elementary School as well as working toward racial equity and inclusion through Juniors Read and Mirror Group. Feel free to ask her anything about work, life, and everything in between.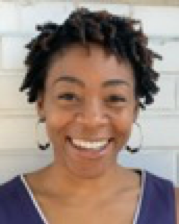 Dr. Kristine Andrews is Director of Youth Development, Director of Racial Equity, and a Senior Research Scientist at Child Trends. She is also the co-founder of Ideas to Impact, a social science policy, and research consulting firm. She earned her Ph.D. in Family and Child Ecology from Michigan State University. Dr. Andrews is a qualitative researcher and evaluator with extensive experience managing large, multi-component implementation evaluations and technical assistance (TA) projects. Since 2006, she has collaborated with communities and organizations performing research, evaluation, or capacity-building activities in various fields including adolescent health, positive youth development, and social and emotional learning. As Director of Racial Equity, she guides the integration of a racial and ethnic equity perspective into research, evaluation, and communications. Dr. Andrews is a native New Yorker currently residing in Washington DC with her husband and three daughters.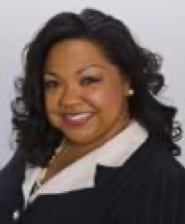 Dr. Tracy Hilliard, is a senior consultant at MPHI where she leads a $2 million portfolio of locally, nationally, and globally-focused projects with her expertise in culturally responsive and equitable evaluation for advancing racial equity and systems change. She is a graduate of the inaugural cohort for Annie E. Casey Foundation's Leaders in Equitable Evaluation and Diversity (LEEAD) program designed to produce doctoral‐trained evaluators committed to advancing equity and social justice for children and families. She has led equity‐focused projects as a learning and evaluation partner for clients across the nation, including W.K. Kellogg Foundation, Kresge Foundation, Kansas Health Foundation, Seattle Foundation, King County Best Starts for Kids Initiative, University of Washington (UW) School of Public Health, the City of Seattle's Information Technology‐Digital Equity Initiative and Office of Economic Development, and the City of Lynnwood. As a member of the Executive Team in the City of Seattle Human Services Department, she led the implementation of a new data‐driven strategic plan for measurement and evaluation to address racial inequities and ensure improved outcomes for those served through the department's investments in over 200 of Seattle's health and social services agencies. Dr. Hilliard also was previously principal investigator and project director at Public Health Seattle and King County's Assessment, Policy Development, and Evaluation unit. Her work as a Public Health Systems and Services Research (PHSSR) consultant to the Robert Wood Johnson Foundation (RWJF) set the national agenda for PHSSR at the Centers for Disease Control and Prevention (CDC) and RWJF and was published in a special supplement of the American Journal of Preventive Medicine. She enjoys leadership and service in national and local service organizations. She is Past‐Chair of the American Public Health Association's Health Informatics Information Technology Section, and she was selected as an inaugural member of the US Department of Health and Human Services Regional Health Equity Council for Region 10. She has a clinical faculty appointment in the UW Department of Psychosocial and Community Health. Dr. Hilliard has a BA with Distinction in sociology, an MPH in maternal and child health, and a Ph.D. in health services all from the University of Washington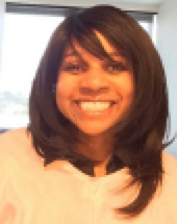 Dr. LaShaune P. Johnson is an Associate Professor in the Department of Interdisciplinary Studies at Creighton University. She is also the founder of Estella Lucia Evaluation, LLC. She received her Ph.D. in Sociology from the University of California-Santa Barbara. She was in Medieval/Renaissance Studies and Sociology double major at Wellesley College. She is a public health researcher who focuses on health equity, community partnerships, and cultural humility. Her primary research areas are Muslim maternal/child health, African American breast cancer disparities, and LGBTQ cancer-related distress. She is the Community Liaison for the Creighton University at Highlander Accelerator and is currently a New Generation Fellow with the Place-Based Justice Network. She is a former Annie E. Casey LEEAD fellow. As a storyteller, she frequently employs arts-based methods. She has provided evaluation services to youth health, public education, juvenile justice/foster care, and equity projects.
Title: LGBTQ+ Evaluation and Cultural Responsiveness: An Intensive Workshop
Presenter(s):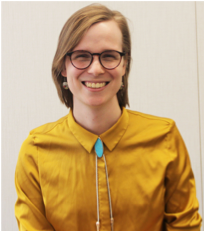 Dylan Felt (Pronouns: she/her/hers and they/them/theirs) is a Research Project Coordinator for the Evaluation, Data Integration, and Technical Assistance (EDIT) Research Program at Northwestern University's Institute for Sexual and Gender Minority Health and Wellbeing (ISGMH). She currently oversees numerous evaluation and research projects focused on the health of sexual and gender minority communities and lead the development of the EDIT team's training initiatives alongside Mr. Glenn. She received her BA in Psychology from Brown University in 2016 and is currently earning her Master's Degree in Public Health at Northwestern University. Ms. Felt's work emphasizes community activism and leadership in public health research and evaluation in order to achieve health equity. She has previously developed and led extremely well-received training on the importance of LGBTQ+ cultural responsiveness and quality demographic measurement, which she has presented alongside Dr. Phillips and Mr. Boegner at the 2019 AEA Summer Institute, Evaluation 2019, and via an AEA coffee break webinar to a national audience of nearly 500. She has also co-authored blogs on the topic of LGBTQ+ data collection for AEA365.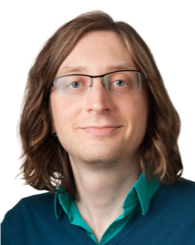 Dr. Gregory Phillips II (Pronouns: he/him/his) is an Assistant Professor in the Department of Medical Social Sciences at Northwestern University Feinberg School of Medicine, and Director of the EDIT Research Program within ISGMH. Dr. Phillips earned his Ph.D. in HIV Epidemiology from the George Washington University in 2012. His work includes several ongoing, multiple-year evaluation projects in partnership with the Chicago Department of Public Health and over 50 local community-based organizations, with the goal of ending disparities in health access and outcomes among marginalized populations, particularly sexual and gender minorities and people of color. He currently serves as Co-chair of AEA's LGBT issues TIG, as well as Program Chair of the Social Network Analysis TIG, in addition to currently serving as an associate editor for the American Journal of Evaluation. In 2019, Dr. Phillips was named an affiliate faculty member of the Center for Culturally Responsive Evaluation and Assessment (CREA), making him the first CREA faculty affiliate with a focus on LGBTQ+ evaluation. He has presented on the topic of culturally responsive Evaluation practices with LGBTQ+ communities at both the 2019 AEA Summer Institute as well as an AEA coffee break webinar alongside Ms. Felt.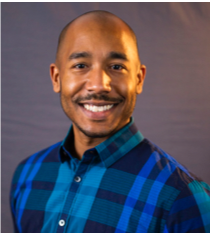 Erik Elías Glenn (Pronouns: he/him/his) is a Project Manager with the EDIT Research Program at ISGMH. He oversees the evaluation and quality management of over 50 community-based projects within the Chicago Department of Public Health HIV Services Portfolio. Mr. Glenn earned his Master's Degree in Social Service Administration from the University of Chicago in 2011. His life's work is strengthening community capacity to address the daily injustices faced by racial, sexual, and gender minorities. Mr. Glenn has worked to improve the long-term health outcomes of LGBTQ+ people of color in a variety of leadership capacities. Most recently, he served as executive director of Chicago Black Gay Men's Caucus, where he championed HIV elimination among Black gay, bisexual, and same gender loving men. He has also chaired and led community planning through Illinois Getting to Zero, Black Treatment Advocates Network, and Chicago Area HIV Integrated Services Council. To date, Mr. Glenn continues to learn and share critical ethnographic knowledge with research bodies such as the Third Coast Center for AIDS Research.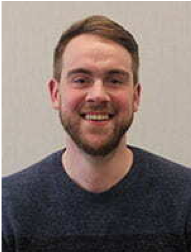 Josh Boegner (Pronouns: they/them/theirs and he/him/his) is a Research Project Coordinator for the EDIT Research Program at ISGMH. He currently leads all day-to-day activities for the evaluation and quality management of over 50 community-based projects within the Chicago Department of Public Health HIV Services Portfolio alongside Dr. Phillips and Mr. Glenn. Previously, he led communication, evaluation planning, dissemination, and community engagement efforts for two Chicago-based multi-site evaluation projects focused on HIV prevention and PrEP implementation among Black and Latinx populations. Mr. Boegner earned his Master's Degree in Public Health with a concentration in Health Behavior in 2018 from the University of North Carolina Gillings School of Public Health. Mr. Boegner's work and research interests broadly include addressing health disparities, sexual health, HIV/AIDS, and substance use, with an emphasis on effective research dissemination. He has presented on the topic of culturally responsive Evaluation practices with LGBTQ+ communities at AEA Evaluation 2019 along with Ms. Felt.
---
Title: Acknowledging History: Enacting Community Engagement and Participatory Approaches to Foster Culturally Responsive Evaluation with Latinx Communities
Presenter(s):
Lisa Aponte-Soto, Ph.D., MHA is the President/CEO and founder of Tanoma Consulting. Her work focuses on equitable health, education, and workforce practices. She specializes in asset-based community-driven models using mixed methods research and evaluation approaches. She facilitates capacity-building workshops on culturally responsive practices, leadership, strategic visioning, and quality assurance for diverse organizations. Dr. Aponte-Soto is also an adjunct faculty member at DePaul University where she currently teaches research methods. She has nearly 20 publications and over 50 presentations including workshops and invited lectures on applying culturally responsive methodology and practices for working with underserved, under-resourced, and vulnerable populations. Dr. Aponte-Soto earned her Ph.D. in Behavioral Science from the Division of Community Health Sciences at the University of Illinois at Chicago School of Public Health and holds a Master of Health Administration from Governors State University. She also holds a Bachelor of Science in Biology and Psychology as well as a Bachelor of Arts in Spanish Literature, Language, and Translation from Loyola University Chicago.
Title: Transformative Mixed Methods Design
Presenter(s):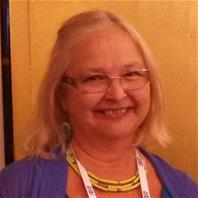 Dr. Donna Mertens is Professor Emeritus at Gallaudet University with a specialization in research and evaluation methodologies designed to support social transformation. She has authored, co-authored, or edited many books related to evaluation methods and human rights, most recently Program Evaluation Theory and Practice 2nd ed; Mixed Methods Design in Evaluation; Research and Evaluation in Education and Psychology: Integrating Diversity with Quantitative, Qualitative, and Mixed Methods 5th ed.; Indigenous Pathways into Social Research, and Transformative Research and Evaluation. She focuses on the intersection of evaluation with social justice and human rights within the philosophical assumptions of the transformative paradigm. Mertens served as the editor for the Journal of Mixed Methods Research 2010–2014. She was President of the American Evaluation Association in 1998 and served on the Board from 1997 to 2002; she was a founding board member of the International Organization for Cooperation in Evaluation and the Mixed Methods International Research Association.
TITLE: TRANSFORMATIVE MIXED METHODS DESIGN
PRESENTER(S):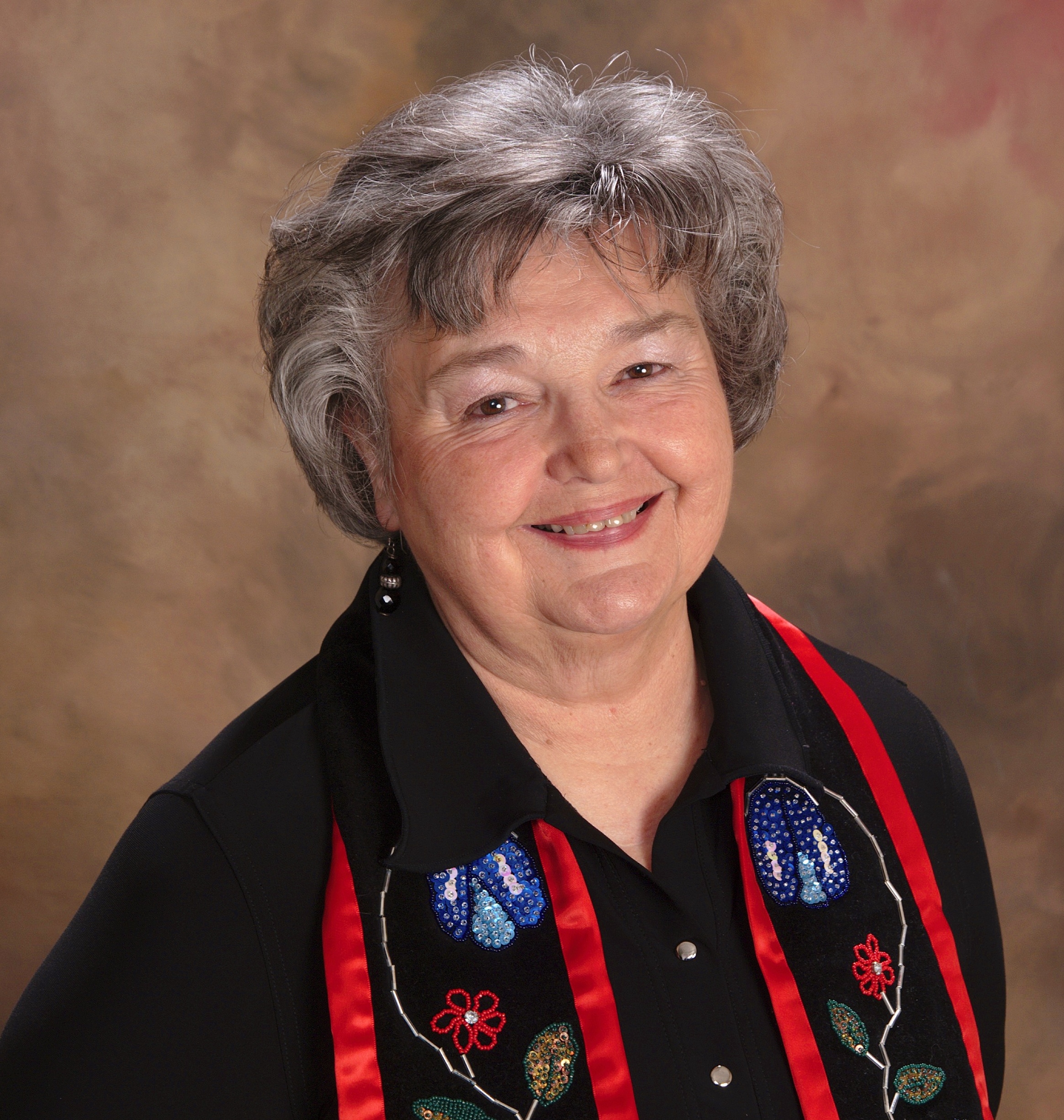 Joan LaFrance is the owner of Mekinak Consulting, a management and evaluation service in Seattle, Washington specializing in educational program evaluation, research, and management studies. Our family are members of the Turtle Mountain Band of Chippewa. Mekinak Consulting has a long history of evaluation programs in Tribal Colleges and Universities, Tribal and Indigenous communities, and non-profit organizations. With support from the National Science Foundation (NSF) through a grant to the American Indian Higher Education Consortium (AIHEC), she worked with Richard Nichols (Santa Clara Pueblo) to conduct the research that resulted in AIHEC's workshops and book Indigenous Evaluation Framework: Telling Our Story in Our Place and Time (which is currently being revised). In addition to ongoing work in American Indian Tribal communities, she works on projects in the United States Affiliated Pacific Islands. She believes that traditional Indigenous voices and values will make significant contributions to evaluation theory and practice and welcomes the opportunity to conduct workshops that discuss Indigenous evaluation practice.