Senior Distinguished Elder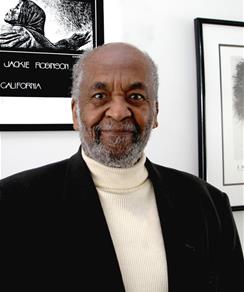 Edmund W. Gordon, Professor Emeritus, Yale University; Teacher's College, Columbia University
Non-UIUC Affiliate Faculty and Researchers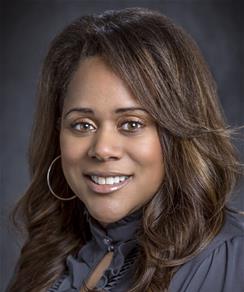 Keena Arbuthnot, Louisiana State University, Baton Rouge, LA
Dr. Keena Arbuthnot received her Bachelors of Science degree in Mathematics from the University of Central Missouri in 1999. She went on to get her Masters and Ph.D. in Educational Psychology from the University of Illinois at Urbana-Champaign, specializing in Psychometrics, Applied Statistics and Program Evaluation. Dr. Arbuthnot began her career as a Lecturer on Education and Postdoctoral Fellow at Harvard University, where she conducted research and taught courses in the Harvard Graduate School of Education. She is currently a Professor in the School of Education at Louisiana State University. Dr. Arbuthnot is well known for her work in the field of education and she has published a host of articles and publications, as well as two books: Filling in the Blanks: Understanding the Black White Achievement Gap and Global Perspective on Educational Testing: Examining Fairness, High-Stakes and Policy Reform. She has been recognized nationally and internationally for her research on culturally relevant assessment, STEM achievement, test fairness issues and the achievement gap. Dr. Arbuthnot started her career as a high school mathematics teacher over twenty years ago and acknowledges that her experiences in the classroom still have a significant impact on her research and teaching.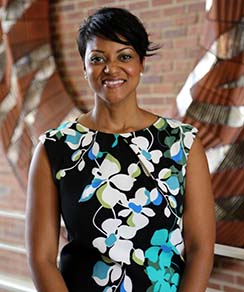 Tamara Bertrand-Jones, Florida State University, Tallahassee, FL
Tamara Bertrand Jones, Ph.D., is an Assistant Professor of Higher Education at Florida State University. Her research examines the sociocultural contexts that influence the graduate education and professional experiences of underrepresented populations, particularly Black women, in academia. Her previous work as an administrator and program evaluator also influence her other research interests in culturally responsive assessment and evaluation. She is a founder and past president of Sisters of the Academy Institute, an international organization that promotes collaborative scholarship and networking among Black women in the academy. In the spirit of collaborative scholarship, she collaborated with fellow scholars, LeKita Scott Dawkins, Marguerite McClinton, and Melanie Hayden to write Pathways to Higher Education for African American Women (Stylus Publishing). Her work with colleagues Kathy Guthrie, Shouping Hu, and Laura Osteen produced Cultivating Leader Identity and Capacity in Students from Diverse Backgrounds (Jossey-Bass). Dr. Bertrand Jones has also collaborated on scholarly journal articles and conference presentations with senior and junior scholars, and graduate students. She teaches graduate courses on Diversity in Higher Education, Student Services in Higher Education, Outcomes of Higher Education, Institutional Research, Critical Theory in Education, and Literature Review and Professional Writing, and Program Evaluation. Dr. Bertrand Jones belongs to many professional organizations; the American Evaluation Association (AEA), Southeast Evaluation Association (SEA), National Association of Student Personnel Administrators (NASPA), American Educational Research Association (AERA) Dr. Bertrand Jones remains active in the campus and community by serving on numerous college and university committees and volunteering regularly. In 2013, she received a Transformation through Teaching Award for faculty that have had an intellectual, inspirational, and integrative impact on the lives of their student. In 2012, she was inducted into the FSU chapter of the Honor Society of Phi Kappa Phi, the nation's oldest, largest, and most selective honor society for all academic disciplines. Tamara was also named the 2009 recipient of the Dr. Martin Luther King Jr. Distinguished Service Award from Florida State University for exemplifying outstanding service in keeping with the principles of Dr. King. Dr. Bertrand Jones attended the University of Texas at Austin where she received a Bachelor's degree in Journalism. Upon graduation she enrolled in the Higher Education Program at Florida State University. After completing the Higher Education Master's program, she went on to doctoral studies in the Research and Program Evaluation program. Bertrand Jones received her Doctor of Philosophy in Research and Evaluation Methods from The Florida State University in 2006.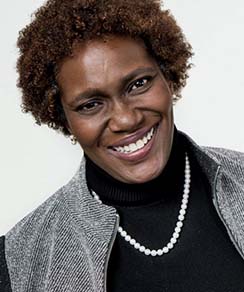 Katrina Bledsoe, Education Development Center, Waltham, MA
Katrina L. Bledsoe, Ph.D., is a senior research director at the Kansas City, Missouri-based DeBruce Foundation's responsible for starting up ThinkShift, a research and social innovation institute focused on community, economic, and education development. Dr. Bledsoe received her doctoral degree from Claremont Graduate University in psychology with a concentration in applied social psychology and specialization in evaluation research. Prior to arriving to the DeBruce Foundation, she was a research scientist and senior evaluation specialist at Education Development Center (EDC) in Washington, DC. She is an adjunct professor in the department of public policy and evaluation at the George Washington University (2016), an adjunct research associate professor of psychology at Claremont Graduate University, and an affiliated faculty member of the Center for Culturally Responsive Evaluation and Assessment of the University of Illinois, Urbana-Champaign. Dr. Bledsoe is a trained evaluator, mixed methodologist, and social psychologist with 20 years of evaluation experience at the local, state, and federal government levels. Her expertise is in community-based education and social services program evaluation, mixed methodology and methods, applied social psychology, and cultural contexts. Dr. Bledsoe has served as principal investigator, co-principal investigator, or project director, on a variety of projects, and has received several grants and contracts of programs ranging from education to school-based health and mental health. She is also a consultant to agencies such as the Office of Juvenile Justice and Delinquency Prevention, the National Science Foundation and to schools, universities, and community-based organizations. Dr. Bledsoe is the author of chapters, articles, and blogs focusing on evaluation practice, mixed methodology and evaluation, as well as cultural responsiveness in evaluation, social psychology, and other topics. Her work has been published in journals such as the American Journal of Evaluation, New Directions in Evaluation, Families in Society, and in edited volumes such as Qualitative Inquiry in the Practice of Evaluation, Continuing the Journey to Reposition Culture and Cultural Context in Evaluation Theory and Practice, the International Handbook of Urban Education, the Handbook of Mixed Methods Research, the Handbook of Ethics for Research in the Social Sciences, When Research Studies Go Off the Rails: Solutions and Prevention Strategies, Evaluation in Action: Interviews with Expert Evaluators, and Evaluation for Equitable Development Results. Dr. Bledsoe is the 2013 winner of the American Evaluation Association's (AEA) Multiethnic Issues in Evaluation Topical Interest Group's Scholar Award. She is an active member of AEA having served a three-year term on the Board of Directors and a seven-year term as the chair and program chair of the Program Theory and Theory-driven Evaluation Topical Interest Group. She was a member of the task force that developed the organization's Public Statement on Cultural Competence in Evaluation and currently is a technical advisor to the AEA Cultural Competence Statement Dissemination Workgroup. She is on the editorial board for the Journal of Multi-Disciplinary Evaluation and is a peer reviewer for both the American Journal of Evaluation and the Journal of Evaluation and Program Planning. Finally, Dr. Bledsoe is a member of the Association for Psychological Science, and the Society the Study of Psychological Issues.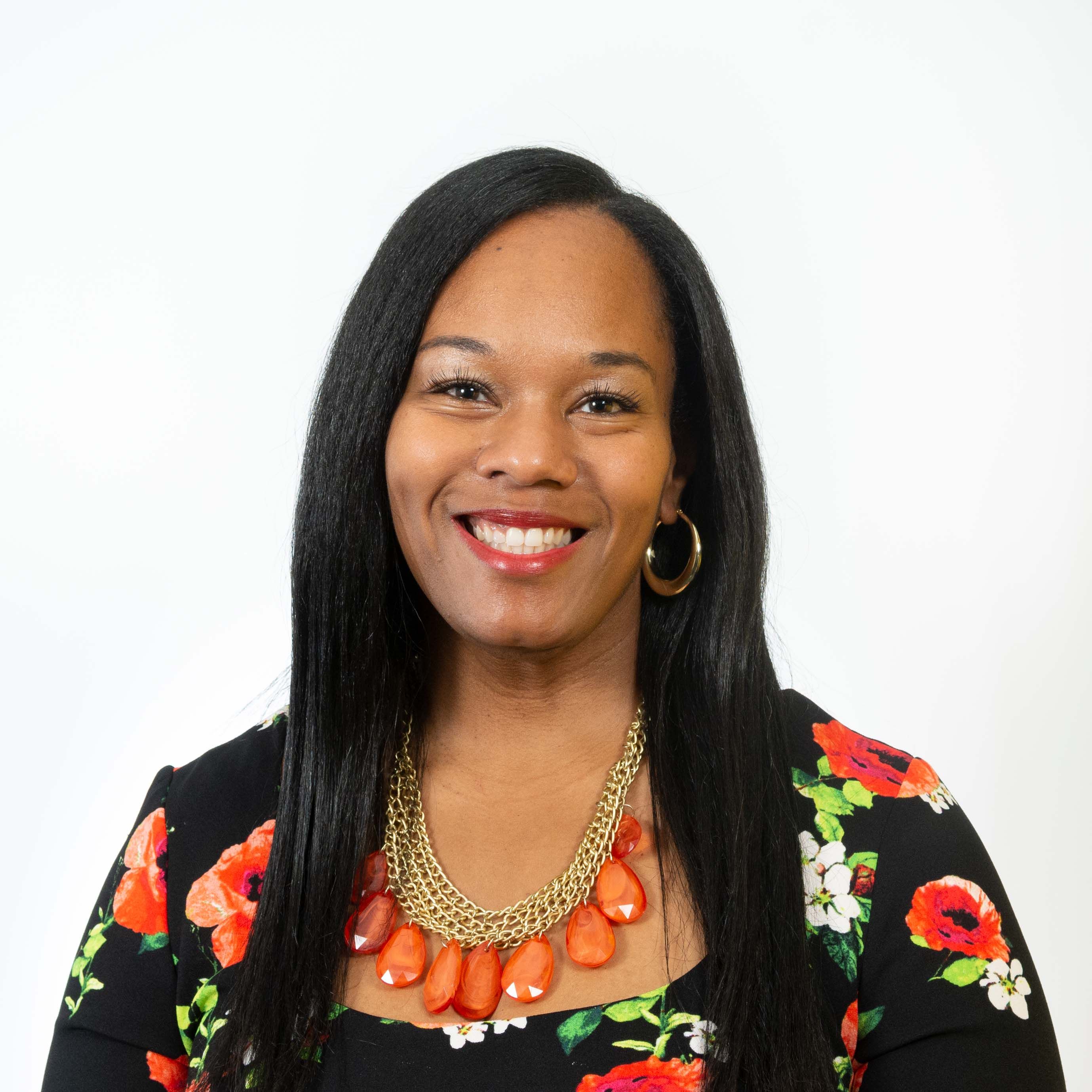 Ayesha Boyce, Arizona State University, Phoenix, AZ ›
Ayesha Boyce is currently an associate professor in the Division of Educational Leadership and Innovation at Arizona State University. Her research career began with her earning a BS in psychology from Arizona State University, an MA in research psychology from Cal State Long Beach, and a PhD in educational psychology with a program evaluation specialization from the University of Illinois at Urbana-Champaign (UIUC). Prior to pursuing her doctorate, she was a research associate for the Arizona Department of Education. After earning her PhD, she completed a one-year postdoctoral scholar position with the UIUC Illinois STEM Education Initiative. Boyce then joined the University of North Carolina at Greensboro's Department of Educational Research Methodology from 2015-2021 as an assistant professor. She also co-directs the STEM Program Evaluation Lab. Boyce's scholarship focuses on attending to value stances and issues related to diversity, equity, inclusion, access, cultural responsiveness, and social justice within evaluation especially multi-site, STEM, and contexts with historically and systematically marginalized populations. She also examines teaching, mentoring, and learning in evaluation. She has evaluated more than 55 programs funded by the National Science Foundation (NSF), US Department of Education, National Institutes of Health, and Spencer and Teagle foundations. Boyce is a 2019 American Evaluation Association Marcia Guttentag Promising New Evaluator Award recipient and a 2019 UNC Greensboro School of Education Distinguished Research Scholar Award recipient. In her teaching and mentorship, Boyce encourages students to develop a strong methodological foundation, conduct studies based on democratic principles, and promote equity, fairness, inclusivity and diversity.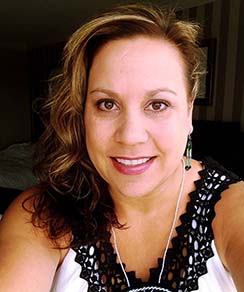 Nicole Bowman, Bowman Performance Consulting, Shawano, WI
Dr. Nicole Bowman is the president and founder of the nationally award-winning Bowman Performance Consulting (BPC) in Shawano, Wisconsin. Dr. Bowman earned her PhD in Educational Leadership & Policy Analysis at the University of Wisconsin-Madison (UW-Madison). Her dissertation is recognized as the nation's first multi-jurisdictional educational policy study in the country to systemically examine how Tribal and non-Tribal educational policy is developed and implemented as public and Tribal governments intersect to educate Indigenous students attending K-12 public schools. Through her work at BPC and UW-Madison, she provides culturally responsive evaluation, research, and policy subject matter expertise where Tribal and non-Tribal governments and organizations collaborate. These projects and initiatives work towards improving the health, economy, education, justice, social, cultural, and human service outcomes for Indigenous populations in reservation, rural, urban, and international community contexts. As BPC's president, Dr. Bowman has contributed over two decades of culturally responsive and multi-jurisdictional evaluation, research, training and technical assistance. BPC's living mission and motto is "working WITH people and not ON them." This ethos has contributed to Dr. Bowman's reputation as a responsive and respected subject matter expert on multi-jurisdictional, education policy, and Indigenous evaluation. This authentic practice has helped BPC to build a loyal, diverse, and national client base of hundreds of Native and non-Native clients from all sectors – public, private, and non-profit. BPC is a trusted, collaborative, and innovative partner that provides effective, responsive, and relevant services. BPC's clients not only meet their evaluation goals, but also build professional and organizational capacities, skills, and resources during the process. Dr. Bowman has an academic appointment at UW-Madison's Wisconsin Center for Education Research as a subject matter expert in culturally responsive research, policy, and evaluation through the LEAD Center and the WEC Center. She is also an affiliate researcher for the Culturally Responsive Evaluation and Assessment (CREA) Center at the University of Illinois-Urbana. Through these appointments, she provides state, national, and international leadership on creating educational and career pathways for new academics; builds capacity, infrastructure, and resource supports through strategic, business, and operational planning; and develops culturally responsive skills, knowledge, and competencies through training, technical assistance, and scholarship (publications/presentations). She is also a new member of The Huffington Post blog and regularly publishes and presents within the United States and internationally. Dr. Bowman's practical, passionate, and effective leadership attributes resonate and empower others at every level. She serves as an elected or appointed member on scientific, education, evaluation, and economic boards on a local and international level. Dr. Bowman currently represents the American Evaluation Association (AEA) on the International Work Group in the EvalPartners' global initiative to connect evaluation efforts around the world. She is also the co-chair for the Global Context of Indigenous Evaluation Task Force, working on a global strategic and action plan for working with Indigenous populations and the Tribal and non-Tribal governments to implement the task force initiatives and build an evidence base that aligns with the United Nations Declaration on the Rights of Indigenous People. Dr. Bowman is an appointed member of the AEA Diversity, Engagement, and Leadership Task Force; the co-chair for AEA's Indigenous People in Evaluation; a long-standing webinar and pre/in-conference AEA and CREA trainer; contributes regularly to the AEA 365 blog and AEA journals as a reviewer and published author for the American Journal of Evaluation and the New Directions in Evaluation Journal; and was one of the founding board members of AEA's official state affiliate in Wisconsin. At the state and local level, Dr. Bowman has been a board member of Wisconsin's Small Business Development Board; has served over a decade under two Governors as a board appointee on the Wisconsin Women's Council; served many years as a board member and education chair of the American Indian Chamber of Commerce in Wisconsin and on the governor's educational task force groups; and is a founding board member of the Menominee Indian Chamber of Commerce and Shawano Boys and Girls Club. From breaking through stereotyped barriers in 1985 as the only female in Wisconsin to play on a high school boys' basketball team because there was no girls' team, to becoming the first and only female, Native, and Wisconsin-based business to win the Young Entrepreneur of the Year Award from the U.S. Department of Commerce (2003), Dr. Bowman has blazed a trail as a social justice leader. These character traits were born from a grassroots and local community level where humility, hard work, using real life experiences, and building others up to improve those around you as well as yourself are the foundation of a rewarding personal, professional, and academic life. Today, Dr. Bowman uses her skills, competencies, and networks to advocate for those who are among the most underrepresented in academic, economic and social contexts. Culturally responsive, scientifically rigorous, and contextually practical solutions and services are just a phone call or e-mail away. You can reach Dr. Bowman at 715-526-9240 or by email at nicky@bpcwi.com or through UW-Madison at nrbowmanfarr@wisc.edu. Follow Dr. Bowman on social media: UW LEAD Twitter: @LEADCenterWCER BPC Twitter: @nbpc1 BPC Facebook: https://www.facebook.com/BowmanPerformanceConsulting/ BPC You Tube: https://www.youtube.com/user/bpcwi LinkedIn: https://www.linkedin.com/in/nicolebowman BPC's blog: http://bpcwi.com/blog/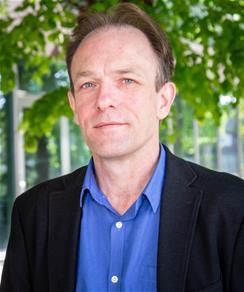 Martin Brown, CREA Dublin, Dublin City University, Dublin, Ireland ›
Martin Brown is Head of School of Policy and Practice at the Institute of Education, Dublin City University (DCU) and co-director at EQI – The Centre for Evaluation Quality and Inspection, also based at DCU. He is an appointed Expert Evaluator to the European Commission and advisor to the Teaching Council of Ireland. He is the Project coordinator and co-principal investigator for the following national and transnational funded research projects: Supporting Culturally Responsive Evaluation and Leadership in Schools (CRELiS); Inter-Cultural Community Evaluation and Planning (ICCEP); Repurposing Education through Blended Learning (REBEL); Northern Ireland Shaped Professional Learning Network (NISPN); Cultural Responsivity in Teacher Education- Research in Action (CRiTERiA).Research interests include: Accountability and Evaluation in Education; Comparative Education Studies; Leadership; Educational Policy; Professional Learning Networks. Further details at: selfevaluation.eu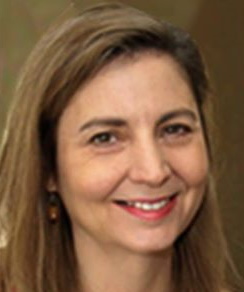 Suzanne Callahan, Founder, Callahan Consulting, Washington DC
Suzanne Callahan founded Callahan Consulting for the Arts in 1996 to help artists, arts organizations, and funders realize their vision through services that include planning, resource development, evaluation, research, and philanthropic counsel. She brings over 30 years' experience as a national funder, for the National Endowment for the Arts (NEA), Dance/USA, and other organizations. In 2018-2020, the firm led the design and management of Dance/USA Fellowships to Artists, a $1.9 million program that, with the support of the Doris Duke Charitable Foundation, supports individual dance artists who are working to address social change in communities. Her firm has conducted studies for the Doris Duke Charitable Foundation, Chicago Community Trust and the Andrew W. Mellon Foundation. Evaluations conducted by her firm have focused on the creative process and audience engagement, as well as the intersection of arts with social justice, service delivery, education, philanthropy and healthcare. Callahan is an author and frequent lecturer in arts evaluation at national and regional conferences. Her book Singing Our Praises: Case Studies in the Art of Evaluation, published by the Association of Performing Arts Professionals, was awarded Outstanding Publication of the Year from the American Evaluation Association (AEA). Her evaluation writings have been published in the Chronicle of Philanthropy, and the Grantmakers in the Arts Reader, as well as the journals of national arts service organizations. She has instructed for the Association of Performing Arts Professionals, Society for Arts in Healthcare, South Arts, and Arts Midwest. She has been a guest lecturer at numerous universities and an adjunct professor at GWU. She conceived of and produced the Dance/USA book Dance from the Campus to the Real World (and Back Again): A Resource Guide for Artists, Faculty and Students. Both of her books are used as college texts. Callahan has served as panelist or site visitor for numerous foundations and associations and on advisory committees for the Arts and Humanities Council of Montgomery County, the Society for Arts in Healthcare and Dance Metro DC. She is a member of the National Network of Consultants to Grantmakers, Certified Fund Raisers International, and other organizations in the arts and evaluation fields. At the NEA she received a Distinguished Service Award for her leadership as Chair to the agency's AIDS Working Group and for her efforts to address the issues of AIDS and health insurance for artists. A former dance teacher, Callahan holds an M.A. in Dance Education and a Certificate in Fundraising from George Washington University, where she also studied evaluation and anthropology, and a BA from Northwestern University. She has studied evaluation at numerous organizations and with some of the foremost experts in the field, including Michael Quinn Patton and Richard Krueger, and trained in facilitating communities of practice with Etienne Wenger. Training in racial equity comes from many artists, activists, mentors, and methods, including the People's Institute for Survival and Beyond (PISAB), and Equity Quotient
Fiona Cram, Katoa Ltd. Aoreatura, New Zealand
Fiona Cram is from Aotearoa New Zealand and has Maori/Indigenous tribal connections with Ngati Pahauwera. She has one son. Fiona has a PhD from the University of Otago (Social and Developmental Psychology) and over 20 years of research and evaluation experience. Currently, she is the Director of Katoa Ltd., a research and evaluation company. She is involved in a wide range of Kaupapa Maori (by Maori, for Maori) research and evaluation with Iwi (tribal) and Maori (Indigenous New Zealanders) groups, philanthropic organisations, District Health Boards, and government agencies. Her interests include Maori health and wellness, research and evaluation methods and ethics, organisational capacity development, and Maori decision-making about new technologies. In 2010, she was guest editor of a special edition of the MAI Review journal on methods for researching with whanau (Maori family) collectives. In 2012, she co-edited, with Donna Mertens and Bagele Chilisa, a forthcoming anthology of Indigenous researcher stories of how they became researchers and evaluators. In 2011, she led the evaluation of the Kaitoko Whanau initiative, which is a social service navigator service for vulnerable Maori families. She also evaluated a Vulnerable Pregnant Women's Multidisciplinary Team initiative run by one of their District Health Boards. Currently, she is the principle advisor on the Whanau Ora (family wellness) action research initiative, in which Maori and Pacific action researchers are working alongside NGOs that provide holistic services to Maori and Pasifika families. She is also working with a team of researchers at the University of Otago on a study of the health journeys of young pregnant Maori women. This is leading into an intervention trial.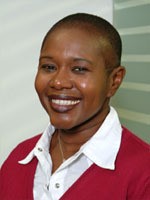 Olatokunbo (Toks) S. Fashola, American University, Washington DC
Olatokunbo (Toks) S. Fashola (Ph.D.) is a Research in Residence / Research Professor at American University, and a consulting Principal Research Scientist and Vice President for Evaluation at Mathematics Education Research Associates (MERA). She has expertise in randomized field trials (RFTs) and Quasi Experimental Designs and has served as principal investigator, evaluator, and advisor for several programs and program evaluations across the country. At MERA, Dr. Fashola evaluates several programs that address Science Technology Engineering and Mathematics (STEM) among underrepresented minority undergraduates. In this role, Dr. Fashola is currently serving as the lead evaluator for STEM projects that involve the International Space Station (ISS CASIS grant), Chicago State University (CSER- Dept. of Education Grant), and underrepresented minorities in K-16 programs (Lincoln University HBCU-UP Grant), In this role, she is responsible for leading the quantitative components of both the formative and the summative evaluation projects and for leading the creation of deliverables to the clients. At American University, Dr. Fashola is a part of a team of External Evaluators for the NSF Engineering Research Centers (PATHS-UP), and she is the current external evaluator for the International Space Station ISS-Above's 100 schools project. Dr. Fashola currently serves as evaluator and lead evaluator on several NSF grants that address STEM and extending the STEM pipeline to underrepresented students. She also serves external evaluator on afterschool programs that evaluate the effects of STEM afterschool programs on academic achievement and interest in STEM among middle and high school females, and at-risk students attending a boarding school in Baltimore. Dr. Fashola has served as a consultant to Quality Education for Minorities (QEM) in a capacity that helps programs such as HBCU-UP and MSP potential grantees to strengthen the evaluation components of their grants. Dr. Fashola's most recent publications include articles Peabody Journal of Education, that addresses the efficacy of extended school programs among African American males in middle and high schools, and in the Journal of STEM Education, which addresses improving STEM opportunities to learn among underrepresented Ethnic Minority students. Dr. Fashola is also a faculty associate member of the Center for Culturally Responsive Education and Assessment (CREA), and she has conducted numerous workshops on culturally responsive evaluation and assessment for both the CREA conference and the American Evaluation Association. Prior to MERAssociates, Dr. Fashola was the research director of the Comprehensive School Reform Center at the American Institutes for Research (AIR). She has contributed to the National Longitudinal Study of the No Child Left Behind Act (NLS-NCLB) and served as a senior content advisor for the What Works Clearinghouse in the area of high school dropouts. Prior to joining AIR, Dr. Fashola served as a Research Scientist and a Faculty Associate at the Johns Hopkins University. While at the Johns Hopkins University, she has conducted research and published books and article on the effectiveness of comprehensive school reform programs, including programs specifically geared toward middle and high school students. She has written numerous articles on comprehensive school reform, and is co-author of Show Me the Evidence! Proven and Promising Programs for America's Schools. She has also conducted research on effective programs for students in need of additional academic services in grades k-12, and also specifically geared toward middle and high school students. Dr. Fashola was also author of the first ever review of effective extended school day and afterschool programs, and She served on the Mott Foundation's 21st Century Community Learning Centers task force on Evaluation while it existed. Her more recent work addresses the education of African American males, afterschool programs, school wide reform, special education, and program evaluation as well as rigorous research methods. Dr. Fashola is the editor and author of Educating African American Males: Voices From the Field (Corwin Press, 2005) and wrote some of the book's chapters. She wrote Building Effective Afterschool Programs (Corwin Press, 2001) and Show Me the Evidence!: Proven and Promising Programs for America's Schools, and has also served as an author of book chapters in Effective Programs for Latino Students. Dr. Fashola has served on panels to organizations such as the U.S. Department of Education's IES and the National Academy of Science's Committee on Research in Education as well as the National Science Foundation. Her work has been featured on National Public Radio (NPR) and on Public Broadcasting Services (PBS). Dr. Fashola has served as Principal Investigator, evaluator, and advisor for several after school programs and program evaluations across the country, and to reputable organizations such as the U.S. Department of Education's IES and the National Academy of Science's Committee on Research in Education. Her report titled "Effective Dropout Prevention and College Attendance Programs for Latino Students at Risk" has also garnered national attention. She has also authored numerous articles on Schoolwide reform, dropout prevention, and literacy.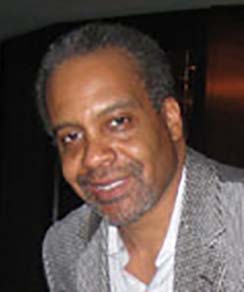 Kevin E. Favor, Lincoln University, Lincoln, PA
Kevin E. Favor, Ph.D., Professor of Psychology earned his Ph.D. in Educational/Counseling Psychology from the University of Illinois Urbana Champaign and Master's in Clinical/Minority Mental Health from Washington University in St Louis. He is licensed in Psychology in Maryland and Pennsylvania, certified in the assessment and treatment of substance abuse by the APA, holds the Diplomate in Forensic Assessment and Child and Adolescent Psychology and has been engaged in program evaluation of HIV/AIDS, violence prevention, and educational programming for underrepresented groups. His background in addiction services includes Level IV Substance Abuse Counselor for Project ADAPT at Liberty Medical Center (and its former designation as Provident Hospital) in Baltimore Maryland, Substance Abuse Specialist at Johns Hopkins' East Baltimore Medical Center, and as duties associated with his former role as Lincoln University's Consulting Psychologist. The training in minority mental health has served to prepare him for advancing culturally-responsive service delivery and scholarship through his teaching, consultations, writing and direct service delivery. Dr. Favor has served as a panel member for the CDC, NSF, and Ford Fellowship Foundation in an effort to promote diversity and social equity within the behavioral science community. He serves as co-chair of the Minority Serving Institutions (MSI) Faculty Initiative for broadening inclusion in evaluation for the American Evaluation Association. Linkages to CREA: The Center for Culturally Responsive Evaluation (CREA) provides unique opportunities to advance evaluation capacity building within minority-serving institutions (MSI) and to foster a pipeline for members of underrepresented groups to enter the field of evaluation. The notable efforts on the part of Drs. Stafford Hood, Thomas Schwandt, Jennifer Greene, Rodney Hopson, Henry Frierson, and Elmima Johnson to engage MSI faculty and administrators in educating the next generation of program evaluators continues to bear fruit. Many MSI students express a desire to forge policies and programs that strengthen their respective communities from which they emerge in ways that are harmonious with their communities' cultural norms, values and objectives. Most importantly, CREA's goals are well suited for outreach to and collaboration with MSIs, such as Lincoln University, where resources do not always align well with professional development needs. The broader communities for which MSI expertise is often in demand requires such aid to be culturally responsive and theoretically intune to the history, issues, and needs of those whose voice is too often dismissed. CREA shall allow for evaluation practices to be well scrutinized for cultural suitability and serve as a clearinghouse of resources deemed essential for empowering service recipients. Presently, the concerns of the adequacy of educational, health, and social programs in meeting the needs of persons of African descent, and other historically disenfranchised groups, loom large. Disparities in the well-being of men, women, and children are acknowledged and openly discussed; yet, remedies are hotly debated and often discarded as a consequence of evaluation findings. Evidence-based and theory-driven policy demands seem imprudent given the dearth of evaluation findings that have resulted in enlivening programs where disparities dissolve. The need for protocols that best reflect prevailing cultural behavioral determinants of the recipients and where value considerations are inclusive of those with little social capital is imperative. I see CREA as being able to generate the needed evaluation protocols for initiating, replicating, and upscaling health, education, and social well-being programs that are sustained and valued by communities disproportionately impaired within the U.S. and abroad. Professionals seeking continuing education relative to culturally sound procedures and instrumentation will cite CREA as a preferred resource. Public and private sector consultation with CREA associates will have been evaluated as resulting in highly desired outcomes sought by recipients.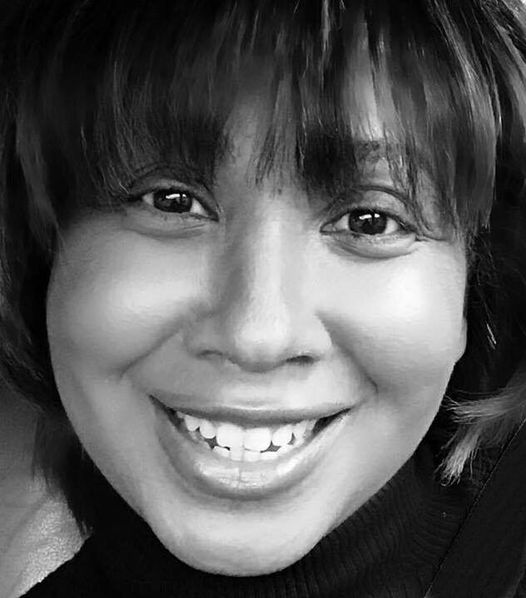 Pamela Frazier-Anderson, Frazier-Anderson Research & Evaluation, LLC, Atlanta, GA ›
PAMELA FRAZIER-ANDERSON, PH.D. is the CEO of Kandaki Tech, LLC (KTI). Kandaki Tech is an application and responsive website design company developing and designing products to positively educate and impact marginalized and vulnerable groups in the United States. She is a non-faculty affiliate of the Center for Culturally Responsive Evaluation and Assessment (CREA) at the University of Illinois (Urbana-Champaign). She has also served as Chief Officer of Educational Services and Community Partnerships for KOOLriculum, Inc., an educational technology company. Dr. Frazier-Anderson received her M.Ed. and Ph.D. from Arizona State University in Educational Psychology, with a concentration in School Psychology. She is also a graduate of Spelman College. Her formal training includes the academic, behavioral, and cognitive assessment of children in grades Pre-K through 12, with an emphasis on autism and culturally relevant assessment and teaching practices. Her experience in charter school settings, as well as the development and implementation of educational programs for non-profit and private organizations, have addressed the needs of youth from underserved populations. Dr. Frazier-Anderson has provided program evaluation assistance to private and public organizations in the areas of survey development and implementation, project development/implementation, program management, program evaluation and grant proposal development and writing. Dr. Frazier-Anderson is one of the creators of the ACESAS, which is a method for conducting culturally responsive program evaluations in educational settings. She was first appointed and then elected to serve as Co-Chair of the Research on Evaluation Special Interest Group (RoE SIG) of the American Educational Research Association, and is a former Program Chair for the Multiethnic Issues in Evaluation Topical Interest Group of the American Evaluation Association. website: frazier-anderson.com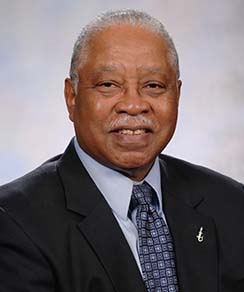 Henry Frierson, University of Florida, Gainesville, FL
Since 2007, Henry T. Frierson is Associate Vice President and Dean of the Graduate School and Professor of Educational Research and Evaluation Methodology at the University of Florida. In 1996, he begin to teach a graduate course in program evaluation at the University of North Carolina at Chapel Hill. He taught the course each semester until 2007. During that time he mentored many students in a number of aspects of program evaluation and a number of his students became professional evaluators. He became a strong proponent of cultural responsiveness in program evaluation and vigorously advocates cultural responsive evaluation approaches in all program evaluation projects and studies. He has written articles and chapters related to program evaluation and as early as 1994 he and Stafford Hood published the edited volume, Beyond the Dream: Meaningful Program Evaluation and Assessment to Achieve Equal Opportunities for Minorities at Predominantly White Universities. Eleven years later, with Stafford Hood and Rodney Hopson, he published the edited volume, The Role of Culture and Cultural Context: A Mandate for Inclusion, the Discovery of Truth and Understanding in Evaluative Theory and Practice. Most recently, the three published the edited volume, Continuing the Journey to Reposition Culture and Cultural Context in Evaluation Theory and Practice.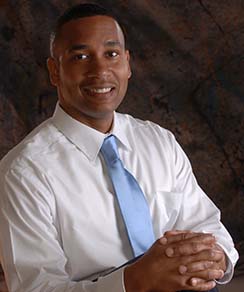 Juan Gilbert, University of Florida, Gainesville, FL
Dr. Juan E. Gilbert is the Andrew Banks Family Preeminence Endowed Chair and the Associate Chair of Research in the Computer & Information Science & Engineering Department at the University of Florida where he leads the Human Experience Research Lab. Dr. Gilbert has research projects in spoken language systems, advanced learning technologies, usability and accessibility, Ethnocomputing (Culturally Relevant Computing) and databases/data mining. He has published more than 140 articles, given more than 200 talks and obtained more than $24 million dollars in research funding. He is a Fellow of the American Association of the Advancement of Science. In 2012, Dr. Gilbert received the Presidential Award for Excellence in Science, Mathematics, and Engineering Mentoring from President Barack Obama. He was recently named one of the 50 most important African-Americans in Technology. He was also named a Speech Technology Luminary by Speech Technology Magazine and a national role model by Minority Access Inc. Dr. Gilbert is also a National Associate of the National Research Council of the National Academies, an ACM Distinguished Scientist and a Senior Member of the IEEE. Recently, Dr. Gilbert was named a Master of Innovation by Black Enterprise Magazine, a Modern-Day Technology Leader by the Black Engineer of the Year Award Conference, the Pioneer of the Year by the National Society of Black Engineers and he received the Black Data Processing Association (BDPA) Epsilon Award for Outstanding Technical Contribution. In 2002, Dr. Gilbert was named one of the nation's top African-American Scholars by Diverse Issues in Higher Education. In 2013, the Black Graduate and Professional Student Association at Auburn University named their Distinguished Lecture Series in honor of Dr. Gilbert. Dr. Gilbert testified before the Congress on the Bipartisan Electronic Voting Reform Act of 2008 for his innovative work in electronic voting. In 2006, Dr. Gilbert was honored with a mural painting in New York City by City Year New York, a non-profit organization that unites a diverse group of 17 to 24 year-old young people for a year of full-time, rigorous community service, leadership development, and civic engagement.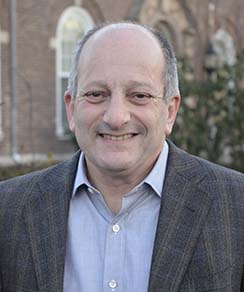 Drew Gitomer, Rutgers University, New Brunswick, NJ
Drew Gitomer joined the Rutgers University Graduate School of Education as the Rose and Nicholas DeMarzo Chair in Education in September 2011. As a member of the Learning and Teaching Department, his research centers on the assessment and evaluation of teaching and related policy issues in teaching and teacher education. His current work focuses on a range of constructs that are related to teaching quality, including the quality of classroom interactions, teacher knowledge, teacher beliefs, and student achievement. These studies are all being carried out in districts and classrooms whose students are predominantly poor and are children of color. In order to improve the education that all children receive, the factors that affect the quality of teaching that they receive must be understood and addressed. Therefore, teaching is evaluated within a framework that not only pays attention to the knowledge and skills of teachers, but also addresses contextual factors, such as student characteristics, curriculum, and school leadership, that all affect the quality of instruction that students experience. These contextual factors, insufficiently attended to by current state and federal policy efforts, are critical to evaluating and supporting teaching in a manner that is culturally responsive.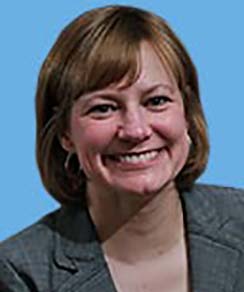 Leslie Goodyear, Education Development Center, Waltham, MA
Leslie Goodyear has 20 years of experience evaluating educational projects and programs at local, regional, national, and international levels. She has conducted evaluations and evaluation capacity building in formal and informal educational settings, afterschool, youth civic engagement, HIV prevention, youth development, and human services programs, with a recent focus on STEM educational programs in informal settings. Currently, as Principal Research Scientist at EDC, she serves as the PI for multi-year evaluations of the NSF Broadening Participation in Computing–Alliances Program, the Statewide Evaluation of the Illinois 21st Century Community Learning Centers Program, and the Teen Science Café Network. From 2009 to 2012, she took a leave from EDC to serve as a Program Officer at the National Science Foundation, where she administered grants in the programs of the Division of Research on Learning, including ITEST, Informal Science Education, Promoting Research and Innovation in Methodologies for Evaluation, and CAREER; supervised evaluation and research contracts; and developed directorate and division level evaluation policy. All the projects and programs that Leslie evaluates are targeted at broadening participation of underrepresented groups, whether that be through exciting, hands on STEM experiences; safe, stimulating afterschool learning spaces; or new approaches to recruiting and retaining women, people of color and people with disabilities in computer science. Dr. Goodyear is invested in ensuring that evaluation approaches and techniques are responsive to the culture and context of programs and they people they serve. Goodyear is the Associate Editor of the American Journal of Evaluation, lead editor of Qualitative Inquiry in Evaluation: From Theory to Practice (2014), author of the chapter "Building a Community of Evaluation Practice Within a Multisite Program," editor of a special issue on ethics in evaluation in Evaluation and Program Planning, and coauthor of "The Role of Culture and Cultural Context in Evaluation," among other publications.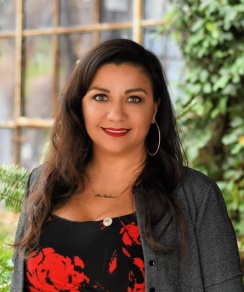 Andrea Guerrero-Guajardo, Independent Evaluation Consultant, San Antonio, TX
Dr. Andrea Guerrero-Guajardo is an independent evaluation consultant and has worked in hospital administration and higher education with particular expertise in the areas of organizational leadership, strategic planning, and nonprofit operations. Her research approach is firmly entrenched in the principles of community organizing and participatory decision making with the goal of developing local capacity and increasing access to health and other services for uninsured adults and children and particularly in among Latino communities. Her community-based work is focused on social determinants of health and community responsive evaluation that addresses disparities caused by social, political, and economic inequities within historically oppressed and marginalized populations. Dr. Guerrero-Guajardo has worked with stakeholders at the local, state, and national levels to develop prudent public policy, as well as promote population health and community wellness, especially among marginalized and oppressed populations. She is an experienced trainer in these topics and was recognized by the Obama White House for her expertise and contributions to best practices for coalition building and community collaboration. Dr. Guerrero-Guajardo holds a bachelor's degree in Biology from the University of St. Thomas in Houston, a Master of Public Health from the University of Texas Health Science Center at Houston, and a PhD in Education from the University of the Incarnate Word in San Antonio.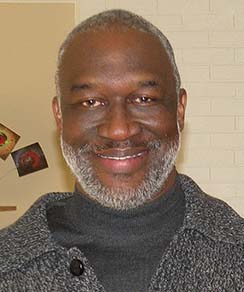 Melvin Hall, Northern Arizona University, Flagstaff, AZ
Melvin E. Hall, Ph.D., is Professor of Educational Psychology at Northern Arizona University. Dr. Hall completed his B.S., and Ph.D., degrees at the University of Illinois at Urbana Champaign in Social Psychology and Educational Psychology respectively; and M.S. in Counseling at Northern Illinois University. Over a thirty six-year career in higher education, Dr. Hall has served in four successive appointments as an academic dean comprised of positions at Florida Atlantic University, University of California-Irvine, University of Maryland at College Park, and Northern Arizona University (NAU). At NAU, Dr. Hall served as Dean of the College of Education and additionally was the principal investigator on two five-year US Office of Education GEAR UP grants providing dropout prevention programs and services to thousands of middle and high school students throughout Arizona. Returning to full-time faculty life in 2002, Dr. Hall melded teaching and scholarship with responsibility as co-principal investigator on a National Science Foundation grant supporting the Relevance of Culture in Evaluation Institute for a period of five years. Subsequent to the RCEI grant, Dr. Hall has been named as an affiliated faculty member with the Center for Responsive Evaluation and Assessment (CREA) at the University of Illinois. Dr. Hall additionally provides public service as an appointed member of the Arizona State Supreme Court Committee on Character and Fitness, which reviews all candidates for admission to the practice of law. Linkages to CREA: Because I identify as an applied social psychologist, my interest in culturally responsive evaluation and assessment is comprised of a focus on the underlying processes that produce both the significance of culture in human affairs and the challenges to any effort at systematic inquiry. Many have documented and exhorted the importance of being culturally responsive, competent, and grounded. My interest is in facilitating discussion about the mechanisms, understandings, traditions, and interpretations which undergird the significance of culture in all areas of human affairs. Since self-identity is the most basic of the mechanisms that links human behavior to culture, and it forms the basis for tenacity in protecting both individual identity and group affiliation, it also forms the core area of interest I share with CREA. What I hope to contribute to CREA, now and into the future, is attention to how culture is significant in its impact on individual and group behavior. With this focus the message of the Center, regarding the importance of culturally responsive practice, will be grounded in an understanding of both what defines this practice and why the suggested practices have the positive impact purportedly associated with their use. A central element of this contribution will also be to frame our work in a way that honors the inter-cultural nature of efforts to be culturally responsive; understanding well how the intersections between various cultural, political, socio-economic, and human factors drive perceptions. We cannot imagine or accomplish what we cannot conceive, and conception is an inherently cultural/individual process. As the work of the Center evolves, I would hope that it responds to the political and practical urgency of culturally responsive practice; but that this response is complemented by promoting public education and engagement with the knowledge necessary to an appreciation of the significance of this response.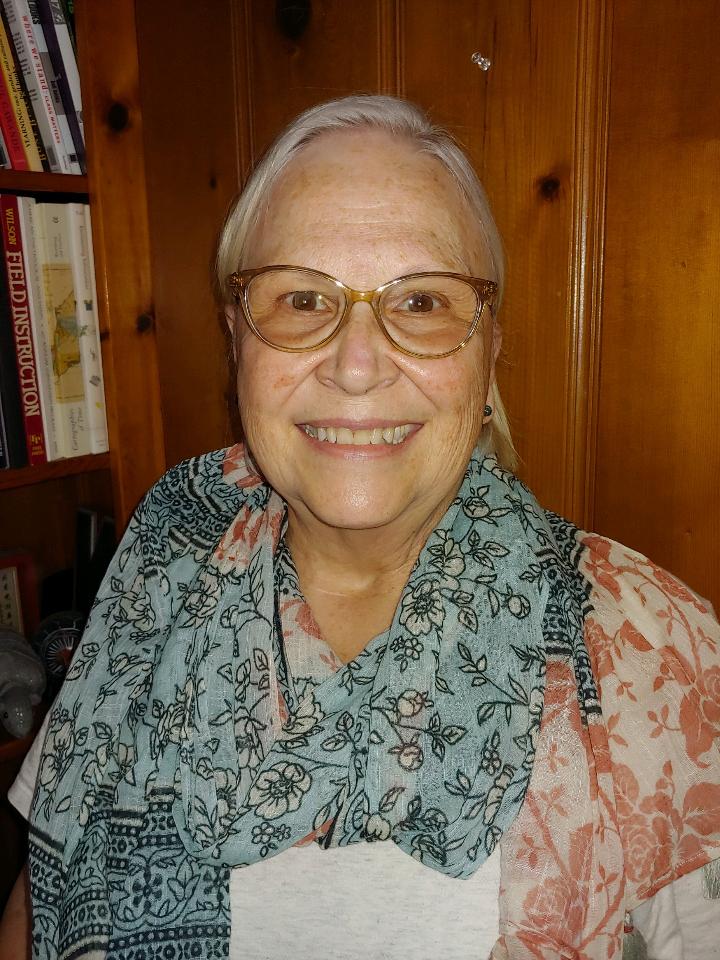 Karen Kirkhart, Syracuse University, Syracuse, NY
Karen E. Kirkhart holds a Ph.D. in Social Work and Psychology from The University of Michigan and is currently Professor Emerita, School of Social Work, David B. Falk College of Sport and Human Dynamics, Syracuse University. She served as President of the American Evaluation Association in 1994 and has held several leadership positions in that organization. Dr. Kirkhart's work on multicultural validity seeks to bring issues of culture competence to the center of the evaluation profession by placing them squarely in the middle of validity theory. Her work on evaluation influence recasts evaluation use more broadly in terms of both scope, intention, and location, and calls for closer examination of the consequences of evaluators' work. Dr. Kirkhart's contributions to the evaluation profession have been recognized by the American Evaluation Association (AEA) with the Paul F. Lazarsfeld Award for Outstanding Contribution to Evaluation Theory and the Robert Ingle Award for Outstanding Services to the AEA. She collaborated with the American Indian Higher Education Consortium (AIHEC) in their development of an Indigenous Evaluation Framework and was a member of the writing team for the AEA Public Statement on Cultural Competence in Evaluation. She has long partnered with Rodney Hopson to present workshops on Foundations of Culturally Responsive Evaluation at CREA conferences as well as at AEA conferences and the AEA/CDC Summer Institute. Recent publications include a chapter on culturally responsive evaluation: Theory, practice and future implications, coauthored with Stafford Hood and Rodney K. Hopson, in the 4th edition of Handbook of Practical Program Evaluation (Newcomer, Hatry, & Wholey, 2015), a chapter on Equity, privilege, and validity in Evaluation for an Equitable Society (Donaldson & Piccioto, 2016) and a 2021 co-authored article (with Nadaya A. Brantley and Gabrielle D. Nicolini) in Journal of Human Rights and Social Work on Unsettling human rights history in social work education: Seeing intersectionality. A co-authored article with Joan LaFrance on Influence and Indigenous evaluation is forthcoming.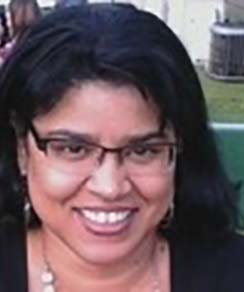 Michelle Knight, Teachers College, Columbia University, New York, NY
Michelle Knight-Manuel is a professor at Teachers College, Columbia University, and a former middle school teacher and high school college advisor. She is also currently serving as the Director of Culturally Relevant College and Career Readiness for the New York City Department of Education's Expanded Success Initiative. This initiative seeks to increase college readiness for Black and Latino young men across 40 high schools. Her research interests focus on educational (in)equities including college readiness, access and success for Black and Latin@ youth and the educational and civic assets of immigrant youth and young adults. Her research seeks to address educational equity with practitioners, researchers, policymakers, and all who work with youth and young adults in school reform efforts, teacher education, and community-based organizations. Michelle Knight-Manuel has published in the American Educational Research Journal, Teachers College Record, Race, Ethnicity and Education and the Journal of Educational Policy. She is the co-author (with Joanne Marciano) of College Ready: Preparing Black and Latina/o youth for higher education – A Culturally Relevant Approach. She is the recipient of several honors and awards, including the 2013 Education Research Service Project Award, American Educational Research Association; the 2013 Faculty Research Innovation Award, Teachers College, Columbia University; and a 2001 Spencer Foundation Postdoctoral Fellowship. Recently, she was appointed to the Advisory and Review Committee for the New York City Partnership for College Readiness and Success and selected as a Senior Research Fellow for the Massachusetts Institute on College and Career Readiness.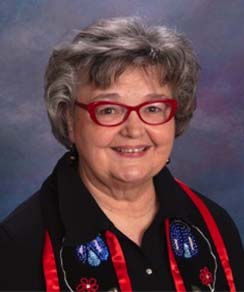 Joan LaFrance, Mekinak Consulting, Seattle, WA
Joan LaFrance, Ed.D., is owner of Mekinak Consulting, a management and evaluation service in Seattle, Washington specializing in educational program evaluation, research, and management studies. She is a member of the Turtle Mountain Band of Chippewa. Joan received her doctorate Harvard University, and a Master's of Public Administration from the University of Washington. Mekinak Consulting has a long history of evaluation of programs in Tribal Colleges and Universities, tribal and indigenous communities, and for non-profit organizations. With support from the National Science Foundation (NSF) through a grant to the American Indian Higher Education Consortium (AIHEC), she conducted the research and co-authored the book Indigenous Evaluation Framework: Telling Our Story in Our Place and Time. Currently, she is conducting research on the application of the Indigenous Evaluation Framework in three tribal college communities. She was a founding member of the Indigenous Peoples in Evaluation TIG in AEA, and believes that traditional Indigenous voices and values will make significant contributions to evaluation theory and practice. In addition to her ongoing work in American Indian tribal communities, she is working projects in the United States Affiliated Pacific Islands to assess culturally relevant mathematics curriculum and climate change education projects. She was the lead evaluator for CEMELA, a NSF funded four university consortium dedicated to research in mathematics learning among Latino populations. Joan has taught research and evaluation methods in graduate programs for the University of Washington, Western Washington University, The Evergreen State College, and Lesley University. She has done municipal budgeting, program development and management, and curriculum development. She has also worked as an internal consultant in the City of Seattle's Performance Resource Group where she was involved in government improvement efforts such as performance measures, surveys of city residents and businesses, organizational research and organizational development.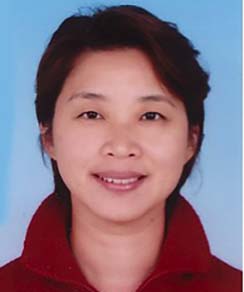 Laura Pan Luo, China Agriculture University, Beijing, China
Ms. Laura Pan Luo is Professor in the College of Humanities and Development Studies, China Agriculture University (CAU). She teaches Evaluation, English Communication, and Chinese Culture and Society. Prior to joining the CAU in 2004, Ms. Luo worked for the World Bank, the U.S. Government Accountability Offic and the U.S. Department of Agriculture. Having conducted evaluation both in the East and West, Ms. Luo's research focuses on the role of culture in evaluation, culturally responsive approaches in development evaluation and the importance of connecting to one's roots in evaluation. Ms. Luo holds a Ph.D. and a M.Ed. in Program Evaluation from University of Virginia, and a B.A. in English Language and Literature from Peking University. She serves as an Interim Board Member of the Asia-Pacific Evaluation Association.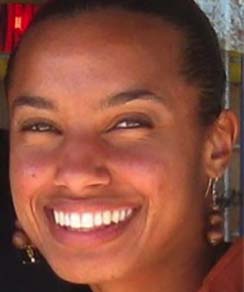 Dominica McBride, Become, Inc, Chicago, IL
Dr. Dominica McBride is Founder and CEO of Become, Inc. She has conducted domestic and international program development and evaluation projects with marginalized communities, including rural communities in Tanzania, Africa, African American, Hispanic, and Native American communities, and women. Dr. McBride has led various multicultural projects, infusing cultural responsiveness into her work, with a focus on community involvement and participatory approaches. She has designed and implemented workshops nationally, including trainings on cultural competence, program evaluation, leadership, teambuilding, wellness, social and emotional intelligence for audiences including Goodwill Industries International, Inc., prevention specialists, lawyers, mental health professionals, government employees, teachers, and community members. She has published articles and chapters on culturally responsive evaluation, substance abuse in the African American community, cultural competence, prevention of risky behaviors in youth, prevention and human rights, HIV prevention in youth, cultural considerations in homicide-suicide, and cultural representations of Africa. Dr. McBride has also worked on the ground providing substance abuse counseling and clinical therapy to individuals, youth, and families. She has facilitated groups on recovery, life skills, and parenting skills to prevent risky behavior. She also is an adjunct professor at The Chicago School of Professional Psychology and teaches Diversity and Program Evaluation. She has received awards from the American Evaluation Association and from the ARK of St. Sabina for her evaluation and development work. She has her PhD in Counseling Psychology with a specialization in Consultation from Arizona State University.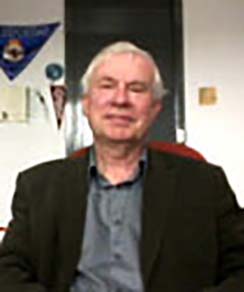 Gerry McNamara, Dublin City University, Dublin, Ireland
Gerry McNamara is Associate Professor of Education at Dublin City University. He was Head of the School of Education Studies from 1997 to 2008. He developed and coordinated the BSc in Education and Training, the only degree in Irish universities designed to prepare trainers for work in the Further Education and Training sector. He now leads the Doctorate of Education in Leadership and Evaluation. Before moving to DCU, Gerry was development officer with the National Council for Vocational Awards where he worked on the creation of the National Qualifications Framework. Gerry is a specialist in the evaluation of education and training programmes, value for money audits, and quality assurance systems. He has led evaluations for a wide range of organisations at home and abroad, including the National Centre for Guidance in Education, the Equality Authority of Ireland, the EU Commission and the United Nations Development Programme. He acts as an external evaluator of projects and programmes for a variety of agencies including Leargas and the Economic and Social Research Council of Great Britain. He was invited to act as co- evaluator of the Young Ballymun project, a range of education and training initiatives in Ballymun funded by Atlantic Philanthropies in partnership with the State.He also currently evaluates research proposals and reports under the EU Lifelong Learning initiative and has been asked by the Teaching Council of Ireland to evaluate for formal recognition teacher education courses proposed by providers in the area of Further and Adult Education. Gerry has published widely in his field. His most recent paper was in the journal Evaluation and was titled 'Developing a Culture of Evaluation in the Irish Public Service'. His next book will be published in 2012 by Continuum, entitled Inspection and Self Evaluation, Key Elements in Effective Quality Assurance in Schools.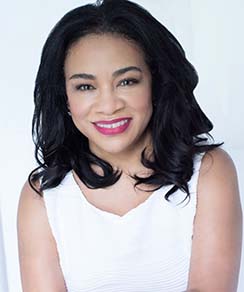 Monica B. Mitchell, MERAssociates, LLC, Virginia, Vienna
Monica B. Mitchell, Ed.D., is founder and President of MERAssociates, LLC, an educational research and evaluation consultancy that specializes in broadening participation in science, technology, engineering and mathematics (STEM) across the preK-16 educational spectrum. Dr. Mitchell launched MERAssociates to address the need for quality and rigorous program evaluation in STEM interventions initiated by institutions, educators, and practitioners serving underserved communities and underrepresented minorities. Her work has been characterized as serving as a boundary spanner in leveraging STEM interventions in disparate cultural contexts including academia, school districts, and multi-partner collaborations (as cited in Disrupting Tradition: Research and Practice Pathways in Mathematics Education by William Tate, Karen King, and Celia Anderson, Reston, VA, 2011). Current projects examine the extent to which initiatives build capacity and maximize potential by addressing issues of access and equity in STEM, including the development of computational algorithmic thinking capabilities in African American middle school girls through gaming; using culturally-relevant pedagogy in gaming in rural settings with indigenous populations; the transformation of the gatekeeper effect of introductory coursework at the undergraduate level to gateway opportunities for underrepresented minority students; the cultural and social capital of a STEM-focused Center at a minority-serving institution (MSI) to broaden participation; and advancing research capacity at MSIs to prepare the next generation of scientists. Dr. Mitchell has contributed to broadening participation internationally by examining the contributions of the Pan African Mathematical Union in identifying and nurturing mathematical talent in Africa. While at the Quality Education for Minorities (QEM) Network, she organized the first international workshop on developing a mathematics educational research agenda between Africa and the United States. She has produced studies commissioned by the Alfred P. Sloan Foundation and the John Templeton Foundation on mathematical talent, such as Expanding opportunity and access for mathematically talented precollege students in the 21st century, which led to the creation of the Courant Center for Mathematical Talent at New York University. Dr. Mitchell has a special research interest in STEM self-efficacy as well as examining social-cultural constructs of underserved minority students' experiences in mathematics. Her evaluation of Olympiad training for African-American and Latino youth of the American Association for the Advancement of Science (AAAS)examines the exceptional talents of African-American and Latino youth who participate in mathematics competitions domestically and internationally. Dr. Mitchell served as a Program Officer at the National Science Foundation for several years in the Division of Research on Learning and Informal Learning (DRL). She is a member of the American Educational Research Association (AERA), American Evaluation Association (AEA), Mathematical Association of America (MAA), National Council of Teachers of Mathematics (NCTM), and the Benjamin Banneker Association. Dr. Mitchell earned her graduate degrees, including a M.S. in engineering, from Columbia University, and her bachelors from UCLA.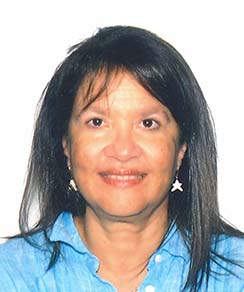 Sharon Nelson-Barber, WestEd Center for the Study of Culture and Language in Education, Portland, OR
Sharon Nelson-Barber, Ed.D., a sociolinguist, directs WestEd's Center for the Study of Culture and Language in Education. She combines expertise in qualitative research and culturally competent assessment and evaluation with years of experience providing equity assistance to schools, organizations, and service agencies serving diverse communities. Her research explores ways in which teachers can more effectively teach the full spectrum of students in today's classrooms and centers on the teaching knowledge and abilities of educators in nontraditional contexts spanning indigenous settings in the USAPI, Hawai'i, the lower 48 states, and Alaska. Much of her work focuses on the study of cultural issues in the teaching and learning of mathematics and science. She is co-Editor and contributor to the 2009 book Culturally Responsive Mathematics Education and co-founder of POLARIS: Pacific/Polar Opportunities to Learn, Advance and Research Indigenous Systems, a research and development network that encourages social and educational transformation. She is also the Principal Investigator of the Pacific Climate Change Education Partnership and DRK-12 project: Investigating the Relationship Between Teacher-Level and Student-Level Factors and NAEP Mathematics Test Performance by American Indian and Alaska Native Students, both funded by the NSF. Dr. Nelson-Barber is of Rappahannock Indian decent and has life-long personal and professional experience in indigenous communities. She is active in major organizations and meetings in anthropology and education and serves on a number of national advisory boards. She holds a doctorate in Human Development from Harvard University.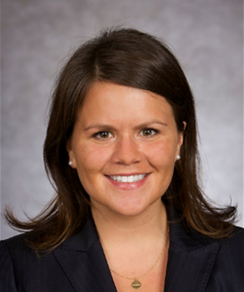 Leah C. Neubauer, EdD, MA, Northwestern University, Evanston, IL ›
Dr. Neubauer is an Associate Professor of Preventive Medicine in the Feinberg School of Medicine at Northwestern University. She is Affiliated Faculty with the Institute for Global Health and the Program of African Studies (PAS) and Ad-Hoc Faculty in The Graduate School. She serves as Associate Director & Director of Educational Advancement and Accreditation for the Program in Public Health (PPH). Dr. Neubauer is a nationally-recognized, award-winning educator. Her primary area of scholarship is focused on curriculum development in the health-related professions and sciences. As a critical educational methodologist and team scientist, she conducts collaborative global research specifically focused on the development, implementation, evaluation and dissemination of education and training. Dr. Neubauer utilizes multidisciplinary, theory-driven approaches to advance teaching, learning, assessment and evaluation practice within varied organizational structures. She teaches graduate-level courses in global health, public health and evaluation.
Joe O'Hara, CREA Dublin, Dublin, Ireland
oe O'Hara is Professor of Education and Head of the School of Education Studies, Dublin City University. He is a member of the The Teaching Council of Ireland and Director of EQI- The Centre for Evaluation, Quality and Inspection. Joe O'Hara is also a member of the Board of Management of Glasnevin Educate Together National School .Joe is a specialist in the area of educational evaluation and has a particular research interest in the development of culturally sensitive approaches to school evaluation and inspection. He has conducted evaluations for a wide range of national and international organisations including the United Nations Development Programme, Irish Aid, The European Commission and the Department of Education and Skills, Ireland. Joe has published widely in the field of educational evaluation and is currently PI on the European Union funded research project PINS – Polycentric Inspection of Networked Schools.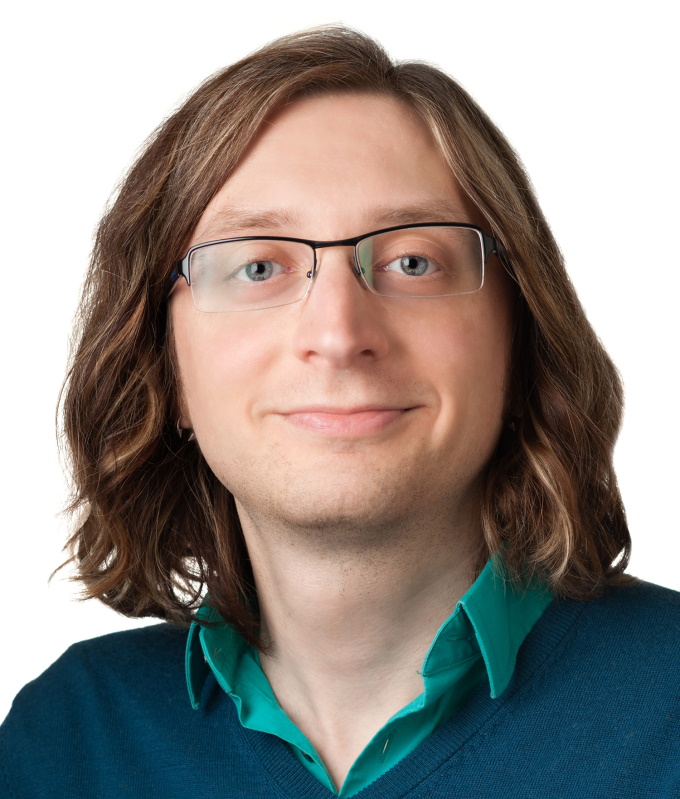 Gregory Phillips II, Northwestern University, Evanston, IL ›
Gregory Phillips II, M.S., Ph.D., (he/him) is an assistant professor in the Department of Medical Social Sciences at the Northwestern University Feinberg School of Medicine, where he founded the Evaluation, Data Integration, and Technical Assistance (EDIT) Program within the Institute for Sexual and Gender Minority Health and Wellbeing. His research bridges local evaluation and national surveillance activities to improve health outcomes among sexual and gender minority populations in Chicago and Beyond. He is trained as an HIV epidemiologist with particular experience regarding the social-, sexual-, and network-level factors that drive the HIV epidemic among sexual and gender minority (SGM) populations. He received his doctorate in Epidemiology from The George Washington University in 2012, and has spent the last decade working on HRSA-, CDC-, and NIH-funded projects focused on HIV prevention and treatment. He has furthermore investigated health disparities among LGBTQ+ populations in domains including alcohol use, mental health, measurement development, and COVID-19, with a particular focus on community engagement. His current evaluation work is focused on addressing the ethical and methodological barriers to cultural responsiveness with the SGM community. In addition, he is PI of the Center for the Evaluation of HIV Prevention Programs in Chicago, a Chicago Department of Public Health (CDPH)-funded project where he leads evaluation, capacity building, and technical assistance efforts for the City's HIV Services Portfolio, which features over 50 agencies. This includes evaluating the development and implementation of high-impact structural interventions to address the HIV epidemic among marginalized populations. He previously led the evaluation of 20 evidence-based and innovative HIV prevention interventions implemented in Chicago community agencies, and contributes strategic planning and evaluation guidance for health departments, community agencies, and health centers on an ongoing basis. He and his team provide yearly pro bono evaluation services to agencies serving the LGBTQ+ community via the EDIT CARES (Community Award for Research and Evaluation Services) program.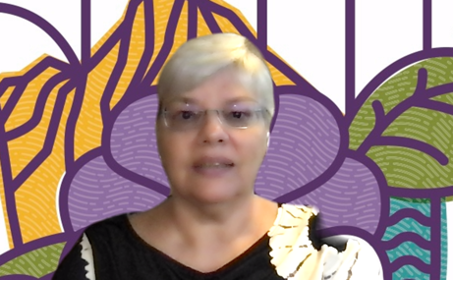 Katherine Tibbets, CREA Hawai, Lili'uokalani Trust, Honolulu, HI ›
I believe it is the responsibility of evaluation and evaluators [particularly myself] to continuously engage in self-reflection about our professional values and how they are expressed in our decisions and actions. In this moment and place, we have an opportunity and obligation to critically examine the breadth of what evaluation is and can be as we seek to understand and support diversity among evaluators, practice arenas, and those whom evaluation serves. My work is based in Hawaiʻi in Native Hawaiian serving organizations. As a result, I have been deeply invested in understanding how culture affects or should affect our practice as evaluators and the role of evaluators in promotion of social justice and equity. Recent work products I am particularly proud to be associated with include Kūkulu Kumuhana—a wellbeing framework grounded in a Native Hawaiian worldview, the Evaluation with Aloha—offered as a fraamework for reflection on evaluation practice in Native Hawaiian and, to the extent appropriate, other Indigenous and minority contexts, and the Indigenous Evaluation volume in the New Directions for Evaluation series. My favorite current research and evaluation projects are those we are doing in collaboration with other Native Hawaiian serving organizations using the Kūkulu Kumuhana framework to advance wellbeing in our communities. In addition to my work in evaluation, I have subject matter expertise in educational psychology and social work. I am also proud to have been an CREA affiliate since its inception in 2011, an active member of the CREA-Hawaiʻi affiliate since that group first came together in 2015, an AEA member for 22 years, a founding member of the Hawaiʻi-Pacific Evaluation Association and the AEA Indigenous Peoples in Evalaution TIG. Currently, I am serving as a member-at-large on the AEA board (term from 2022-2024).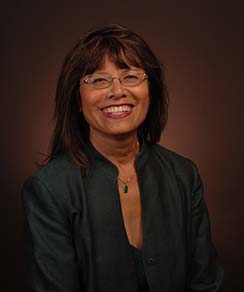 Caroline Turner, California State University-Sacramento, Sacramento, CA
Caroline S. Turner is Professor and Graduate Coordinator for the Doctorate in Educational Leadership Program at California State University, Sacramento. Previously, she served as Lincoln Professor of Ethics and Education at Arizona State University (ASU) where she founded and directed graduate programs in Higher & Postsecondary Education. Prior to her appointment at ASU, she served as a Professor of Educational Policy & Administration at the University of Minnesota, Twin Cities where she was appointed as Research Coordinator of Faculty Development Programs in the Office of the Associate Vice President for Multicultural and Academic Affairs. She co-founded the national Keeping our Faculties of Color Symposium which continues to this day. Turner currently serves as Immediate Past President of the Association for the Study of Higher Education (ASHE), the leading scholarly society for research on higher education. Turner's research interests focus on access, equity, leadership, and qualitative approaches to policy research in higher education. Her work has been published in several peer-reviewed journals. She has also served on numerous peer-reviewed journal editorial boards and is one of the founding editorial advisory board members for the Journal of Diversity in Higher Education. Her publications, particularly Faculty of Color in Academe: Bittersweet Success (with Myers, Jr.) and Diversifying the Faculty: A Guidebook for Search Committees(widely adopted selling over 17,000 copies), advanced the dialogue on faculty gender and racial/ethnic diversity among scholars and practitioners. Her recent book, Modeling Mentoring Across Race/Ethnicity and Gender: Practices to Cultivate the Next Generation of Diverse Faculty (with González), addresses the preparation of the next generation of higher education professionals. Turner received her undergraduate and master's degrees from the University of California, Davis and her Ph.D. from Stanford University.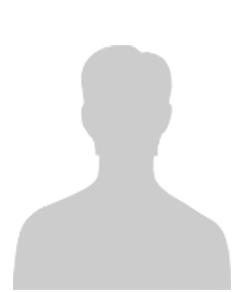 Nan Wehipeihana, Kinnect Group, Wellington, New Zealand