CREA-UIUC Staff and Graduate Student Researchers
CREA-UIUC Staff and Graduate Student Researchers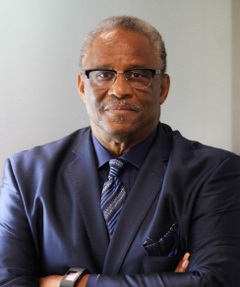 Dr. Stafford Hood has more than three decades of experience as a university professor, researcher, scholar, and practitioner in program evaluation and assessment with a specific focus in culture and cultural context. He is the Sheila M. Miller Professor of Education/Curriculum & Instruction Emeritus and Founding Director Emeritus, Center for Culturally Responsive Evaluation and Assessment (CREA) College of Education at the University of Illinois at Urbana-Champaign (UIUC).
Dr. Hood's work significantly influenced the development of culturally responsive evaluation (CRE) as a form of evaluative inquiry and practice by prioritizing the centrality of culture as well as cultural context. Dr. Hood has received extensive federal and private funding for his work in this area particularly as an external evaluator for federally funded projects focusing on broadening participation in STEM. He also continues to serve as a program evaluation assessment consultant to the federal government, state governments, local school districts, universities, private foundations, and internationally.
For the past two decades, he collaboratively established what has evolved as the CREA international and interdisciplinary community of researchers, scholars, and practitioners that advocates for using a culturally responsive lens in all forms of systematic inquiry across evaluation, assessment, policy analysis, applied research and action research. He is a Fellow of the American Educational Research Association (2016), received the American Evaluation Association's 2015 Paul F. Lazarsfeld Evaluation Theory Award, was conferred an honorary appointment as Adjunct Professor in the School of Education Studies at Dublin City University (Dublin Ireland) in 2014, and a Fellow of the American Council on Education (2001-2002).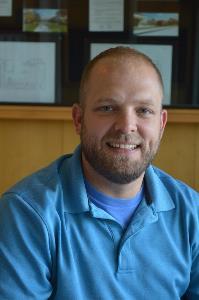 Tim Leyhe was raised between St. Louis and Champaign-Urbana areas, He proudly served as a sergeant in the United States Marine Corps. Upon completion, of his duties and traveling the world, he earned his BS in business management and his MS in Family and Consumer Sciences. He was seasoned in the private sector in operations and logistics. Since then, he has joined the University and been at CREA and has been with CREA since 2018.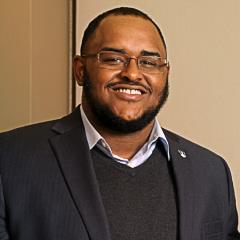 Anthony B. Sullers Jr., Ph.D. serves as a Teaching Assistant and Graduate Assessment Coordinator in the Department of African American Studies, College of Liberal Arts and Sciences at the University of Illinois at Urbana-Champaign. Previously, he served as a Research Assistant for the National Institute for Learning Outcomes Assessment (NILOA). He will receive his Ph.D. from the College of Education at the University of Illinois at Urbana- Champaign with major concentrations in higher education policy and program evaluation and assessment.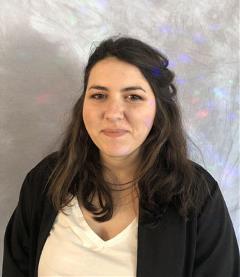 Ahu Yolac is a Ph.D. Candidate in Art Education at the School of Art and Design. She has a BFA in Interior Architecture and Environmental Design and an MSc in Industrial Design. She is interested in game studies, gaming culture, critical play, virtual learning spaces, and video games as a pedagogical tool. Her dissertation topic is "A transdisciplinary approach toward educational gaming and game design."