CREA-UIUC Staff and Graduate Student Researchers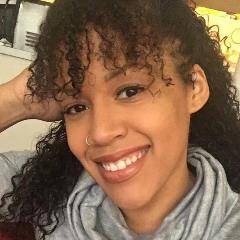 Molly Galloway is a graduate student at the University of Illinois in Education Policy Organization and Leadership (EPOL). She obtained a B.A. in Sociology from Grambling State University, a Historically Black University (HBCU) in Louisiana. Molly's research and professional interest can be categorized in three ways: (1) inequities in education, (2) evaluation, and (3) mass incarceration.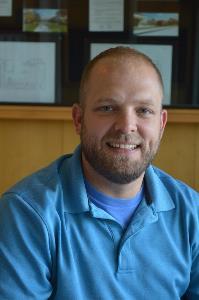 Tim Leyhe was raised between St. Louis and Champaign-Urbana areas, He proudly served as a sergeant in the United States Marine Corps. Upon completion, of his duties and traveling the world, he earned his BS in business management and his MS in Family and Consumer Sciences. He was seasoned in the private sector in operations and logistics. Since then, he has joined the University and been at CREA and has been with CREA since 2018.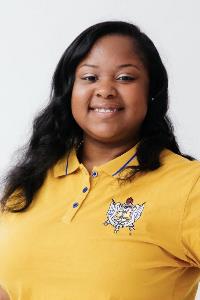 Shelana Martin is a second-year Masters of Science student in Curriculum and Instruction with a concentration in Digital Environments for Learning, Teaching, and Agency. She received her Bachelors of Science in Learning educational Studies with a minor in Informatics at the University of Illinois at Urbana - Champaign. Some of her interest and research are in creating and facilitating Identity supportive designed Digital Learning Environments, Programs, and Educational Technologies that help foster positive mindsets towards Black women and girls' STEM identity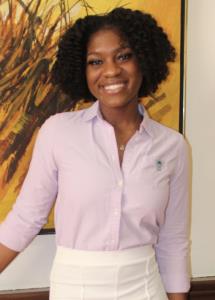 Oksana Poulis is a graduate student in the Educational Psychology program, with a concentration in QUERIES (Quantitative Methods & Evaluation). She holds a Bachelors of Science in Psychology with minors in Sociology and Criminal Justice from the Lincoln University of Pennsylvania. Some of her interests include student interest and retention in STEM, diversity & opportunity gaps, and the Black experience in Higher Education.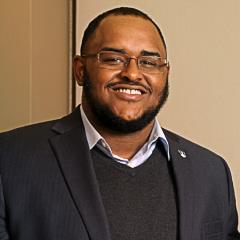 Anthony B. Sullers Jr., Ph.D. serves as a Teaching Assistant and Graduate Assessment Coordinator in the Department of African American Studies, College of Liberal Arts and Sciences at the University of Illinois at Urbana-Champaign. Previously, he served as a Research Assistant for the National Institute for Learning Outcomes Assessment (NILOA). He will receive his Ph.D. from the College of Education at the University of Illinois at Urbana- Champaign with major concentrations in higher education policy and program evaluation and assessment.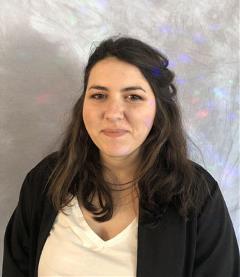 Ahu Yolac is a Ph.D. Candidate in Art Education at the School of Art and Design. She has a BFA in Interior Architecture and Environmental Design and an MSc in Industrial Design. She is interested in game studies, gaming culture, critical play, virtual learning spaces, and video games as a pedagogical tool. Her dissertation topic is "A transdisciplinary approach toward educational gaming and game design."