Keynote Speakers
March 27
Evening Keynote
Eric J. Jolly, Ph.D.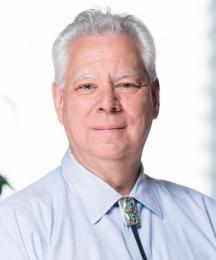 President and CEO, Saint Paul & Minnesota Foundations
In his role as president and chief executive officer of The Saint Paul & Minnesota Community Foundations, Eric J. Jolly, Ph.D., continues his lifelong work to educate, elevate, and give voice to people in his communities.
The Saint Paul & Minnesota Community Foundations match diverse charitable resources with community-led solutions. Jolly began leading The Foundations in August 2015 and is forging meaningful, lasting partnerships with nonprofit leaders and donors in the community to create a stronger, healthier and more equitable Minnesota.
Before joining The Saint Paul & Minnesota Community Foundations, Jolly was president of the Science Museum of Minnesota for a decade.
Jolly went to Saint Paul after serving as vice president and senior scientist at the Education Development Center in Massachusetts. Before that he worked as a professor and administrative leader in successive academic roles.
Jolly serves on a number of local and national boards, including the Bush Foundation, Cornell Laboratory of Ornithology and Greater MSP. Jolly is a member of honor societies, including Sigma Xi, Phi Eta Sigma, Mortarboard and Golden Key. He is also a life member of the Society for Advancement of Chicanos and Native Americans in Science.
---
March 28
Morning Plenary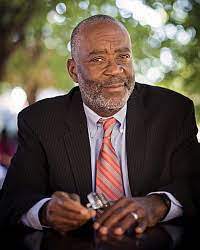 Walter Allen, Ph.D.
Allan Murray Cartter Professor in Higher Education, Distinguished Professor of Education, Sociology, and African American Studies at the University of California, Los Angeles
Dr. Allen is the Director of CHOICES, a longitudinal study of college attendance among African Americans and Latinos in California. He is co-investigator for "Educational Diversity in U.S. Law Schools," a study of race, ethnicity, teaching and learning in legal education. Professor Allen's research interests include higher education, race and ethnicity, family patterns and social inequality. He has served as an expert witness in affirmative action and higher education discrimination cases before the U.S. Supreme Court, and has testified on race, education, and inequality before the United Nations in Geneva and the U. S. House of Representatives. He was inducted as a member of the National Academy of Education in 2018. Professor Allen is a sought-after commentator in the media and has been interviewed by numerous outlets including The Oprah Winfrey Show, The MacNeil-Lehrer Report, 60 Minutes, the BBC, NBC Evening News with Tom Brokaw, GLOBO- Brazilian Television Network, Jet Magazine, Le Nouvel Observateur, The Chicago Tribune, Black Enterprise, The New York Times, The Wall Street Journal, The Chronicle of Higher Education, U.S. News and World Report.
---
March 28
Edmund W. Gordon Distinguished Senior Lecture Luncheon
Margaret Beale Spencer, Ph.D.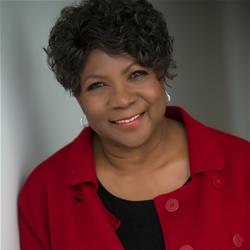 Marshall Field IV Professor of Urban Education, Department of Comparative Human Development, University of Chicago.
Dr. Margaret Beale Spencer is the Marshall Field IV Professor of Urban Education and Chairperson in the Department of Comparative Human Development at the University of Chicago. Previously, she was the endowed Board of Overseers Professor and Director of the Interdisciplinary Studies of Human Development (ISHD) faculty member in the Graduate School of Education at the University of Pennsylvania. Additionally, she was Director of the University of Pennsylvania's Center for Health Achievement Neighborhood Growth and Ethnic Studies (CHANGES), and also guided as its inaugural director, the W. E. B. Du Bois Collective Research Institute. Professor Spencer's Phenomenological Variant of Ecological Systems Theory (P-VEST) provides an identity-focused cultural ecological perspective. It serves as the foundation for her gender, culture and context acknowledging, developmental race and ethnicity sensitive research emphasis. The conceptual framework addresses resiliency, identity, and competence formation processes for diverse humans—particularly youth—both in the United States and abroad.
---
March 29
Closing Keynote
Marizaida Sánchez Cesáreo, Ph.D.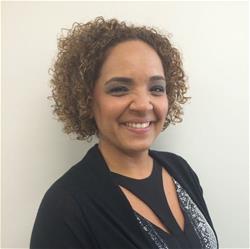 Executive Director of Instituto Tercera Misión (IM3) Carlos Albizu University Director, Division of Community Services (DCS), Graduate School of Public Health, University of Puerto Rico.
Sánchez Cesáreo holds a doctorate in Clinical-Community Psychology with a minor in Women Studies from DePaul University in Chicago, Illinois. Currently, Sánchez-Cesáreo is the Executive Director of Instituto Tercera Misión (IM3) at Carlos Albizu University and the Director of the Division of Community Services (DCS) at the Graduate School of Public Health, University of Puerto Rico. Sánchez-Cesáreo has worked in the prevention field since 1989. She has extensive expertise in program development, program evaluation, capacity building, technical assistance, community based-research and evidence-based interventions. Between 1993 and 2007 she worked in violence prevention in Illinois at the state, county and neighborhood level. In this role she worked with organizations such as: Illinois Department of Human Services, Illinois Violence Prevention Authority, Illinois Center for Violence Prevention, Illinois Battered Women Coalition, Chicago Battered Women Coalition, Major's Office for Domestic Violence, Chicago Abused Women Coalition, South West Women Working Together, and Women's Counseling Center. For the last 12 years her work has focused in the promotion of policies, practices and program that promote the optimal development of children and youth and in addressing health disparities that affect their lives.