Virtual Sixth CREA International Conference 2020
Plenary/Keynote Speakers
---
Plenary Panel
September 30th
1:00pm-2:00pm Central Time
Title: Implications of our conference theme for professional identity, practice, and aspiration Beyond the conference theme: implications for professional identity, practice, and aspiration
Chair/Discussant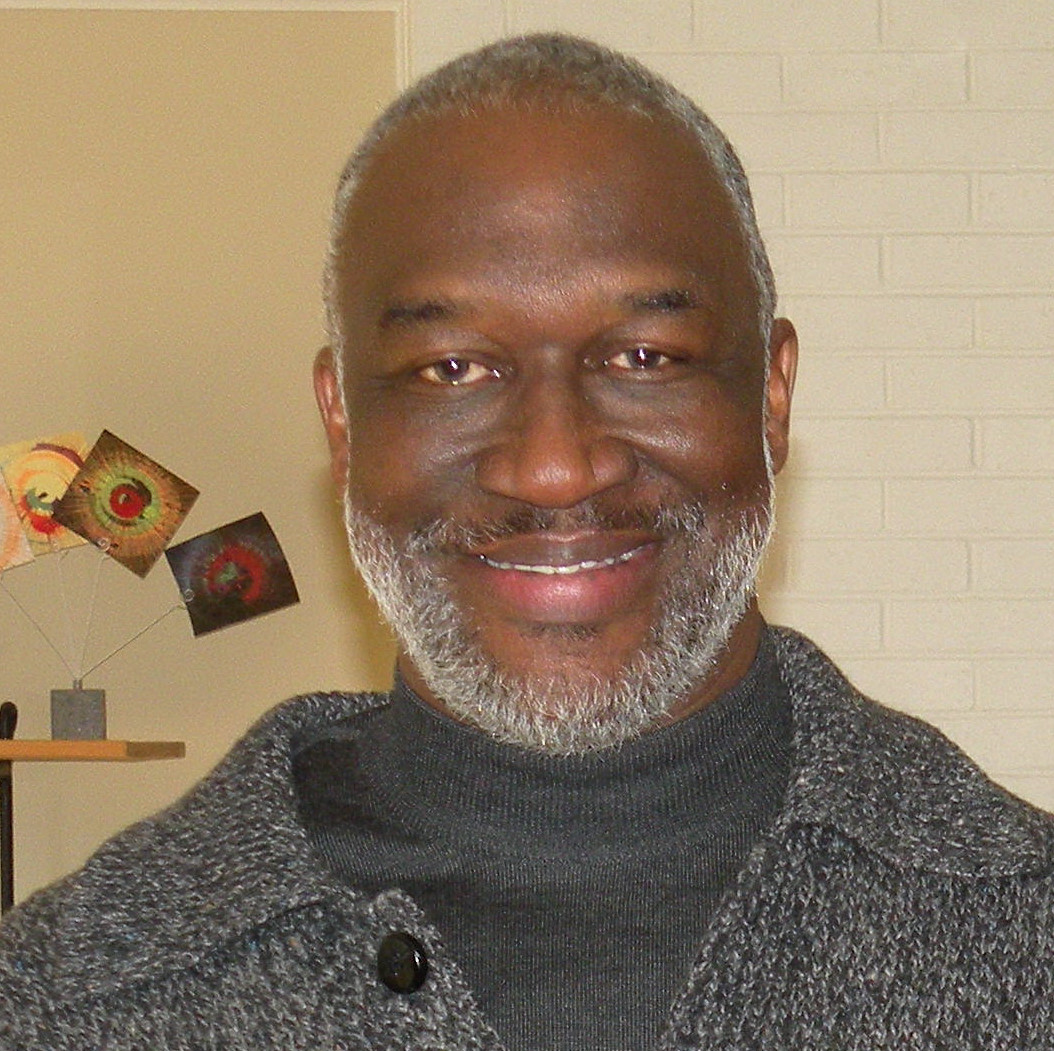 Melvin E. Hall, Ph.D., is a Professor of Educational Psychology at Northern Arizona University. Dr. Hall completed his B.S., and Ph.D., degrees at the University of Illinois at Urbana Champaign in Social Psychology and Educational Psychology respectively; and M.S. in Counseling at Northern Illinois University. Over a thirty six-year career in higher education, Dr. Hall has served in four successive appointments as an academic dean comprised of positions at Florida Atlantic University, University of California-Irvine, University of Maryland at College Park, and Northern Arizona University (NAU). At NAU, Dr. Hall served as Dean of the College of Education and additionally was the principal investigator on two five-year US Office of Education GEAR UP grants providing dropout prevention programs and services to thousands of middle and high school students throughout Arizona. Returning to full-time faculty life in 2002, Dr. Hall melded teaching and scholarship with responsibility as co-principal investigator on a National Science Foundation grant supporting the Relevance of Culture in Evaluation Institute for a period of five years. Subsequent to the RCEI grant, Dr. Hall has been named as an affiliated faculty member with the Center for Responsive Evaluation and Assessment (CREA) at the University of Illinois. Dr. Hall additionally provides public service as an appointed member of the Arizona State Supreme Court Committee on Character and Fitness, which reviews all candidates for admission to the practice of law.
Panelist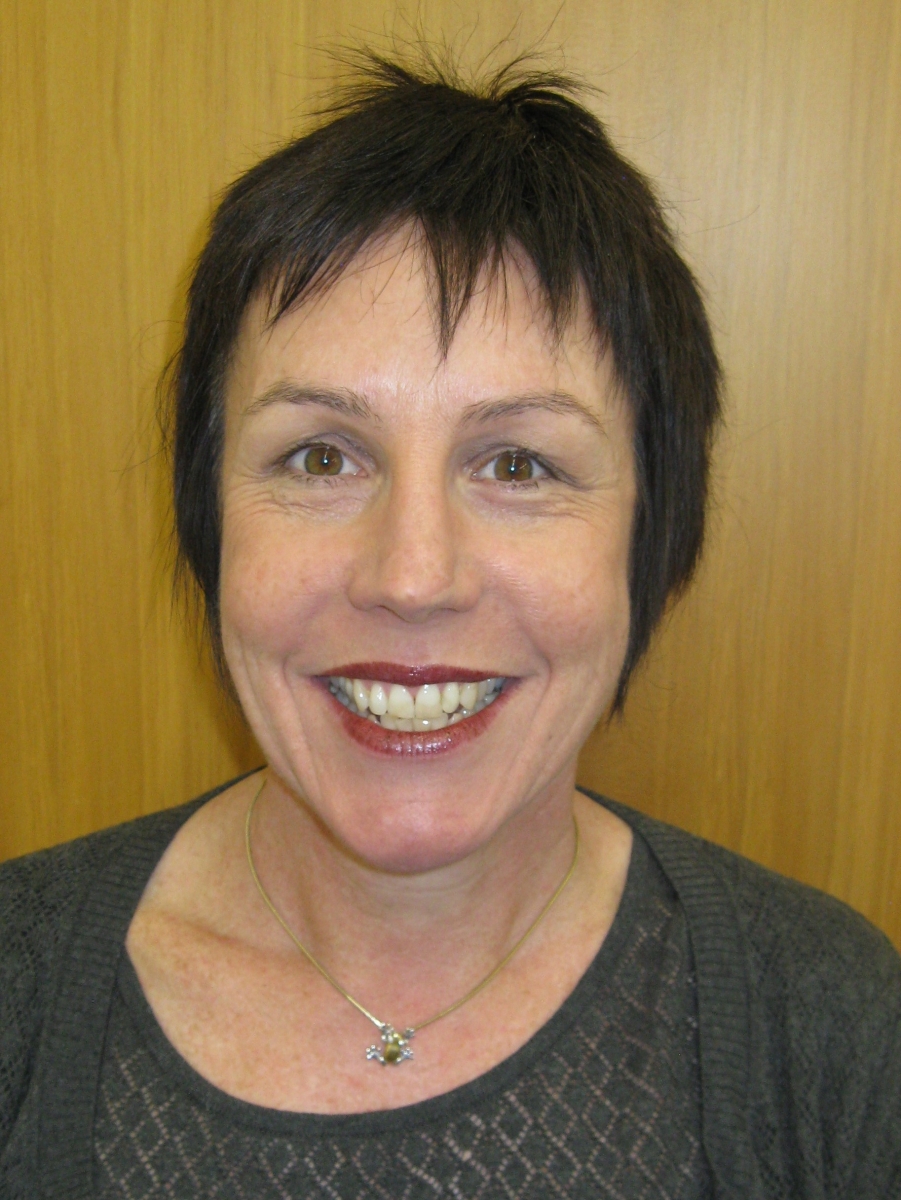 Fiona Cram, Ph.D. (Maori, Ngāti Pahauwera) CEO Katoa Ltd. New has a Ph.D. in social and developmental psychology from the University of Otago. She has lectured in Social Psychology and has also been a Senior Research Fellow within IRI (the International Research Institute of Māori and Indigenous Education), at the University of Auckland. Fiona Cram is from Aotearoa New Zealand and has Maori/Indigenous tribal connections with Ngati Pahauwera. She has one son. Fiona has a Ph.D. from the University of Otago (Social and Developmental Psychology) and over 20 years of research and evaluation experience. Currently, she is the Director of Katoa Ltd., a research and evaluation company. She is involved in a wide range of Kaupapa Maori (by Maori, for Maori) research and evaluation with Iwi (tribal) and Maori (Indigenous New Zealanders) groups, philanthropic organizations, District Health Boards, and government agencies. Her interests include Maori health and wellness, research and evaluation methods and ethics, organizational capacity development, and Maori decision-making about new technologies. In 2010, she was guest editor of a special edition of the MAI Review journal on methods for researching with whanau (Maori family) collectives. In 2012, she co-edited, with Donna Mertens and Bagele Chilisa, a forthcoming anthology of Indigenous researcher stories of how they became researchers and evaluators. In 2011, she led the evaluation of the Kaitoko Whanau initiative, which is a social service navigator service for vulnerable Maori families. She also evaluated a Vulnerable Pregnant Women's Multidisciplinary Team initiative run by one of their District Health Boards. Currently, she is the principal advisor on the Whanau Ora (family wellness) action research initiative, in which Maori and Pacific action researchers are working alongside NGOs that provide holistic services to Maori and Pasifika families. She is also working with a team of researchers at the University of Otago on a study of the health journeys of young pregnant Maori women. This is leading into an intervention trial.

Dr. Dominica McBride is the Founder and CEO of Become, Inc. She has conducted domestic and international program development and evaluation projects with marginalized communities, including rural communities in Tanzania, Africa, African American, Hispanic, and Native American communities, and women. Dr. McBride has led various multicultural projects, infusing cultural responsiveness into her work, with a focus on community involvement and participatory approaches. She has designed and implemented workshops nationally, including trainings on cultural competence, program evaluation, leadership, team building, wellness, social and emotional intelligence for audiences including Goodwill Industries International, Inc., prevention specialists, lawyers, mental health professionals, government employees, teachers, and community members. She has published articles and chapters on culturally responsive evaluation, substance abuse in the African American community, cultural competence, prevention of risky behaviors in youth, prevention and human rights, HIV prevention in youth, cultural considerations in homicide-suicide, and cultural representations of Africa. Dr. McBride has also worked on the ground providing substance abuse counseling and clinical therapy to individuals, youth, and families. She has facilitated groups on recovery, life skills, and parenting skills to prevent risky behavior. She also is an adjunct professor at The Chicago School of Professional Psychology and teaches Diversity and Program Evaluation. She has received awards from the American Evaluation Association and from the ARK of St. Sabina for her evaluation and development work. She has her Ph.D. in Counseling Psychology with a specialization in Consultation from Arizona State University.
---
October 1st
1:00pm-2:00pm Central Time
Afternoon Keynote Speaker
Sandy Grande Ph.D.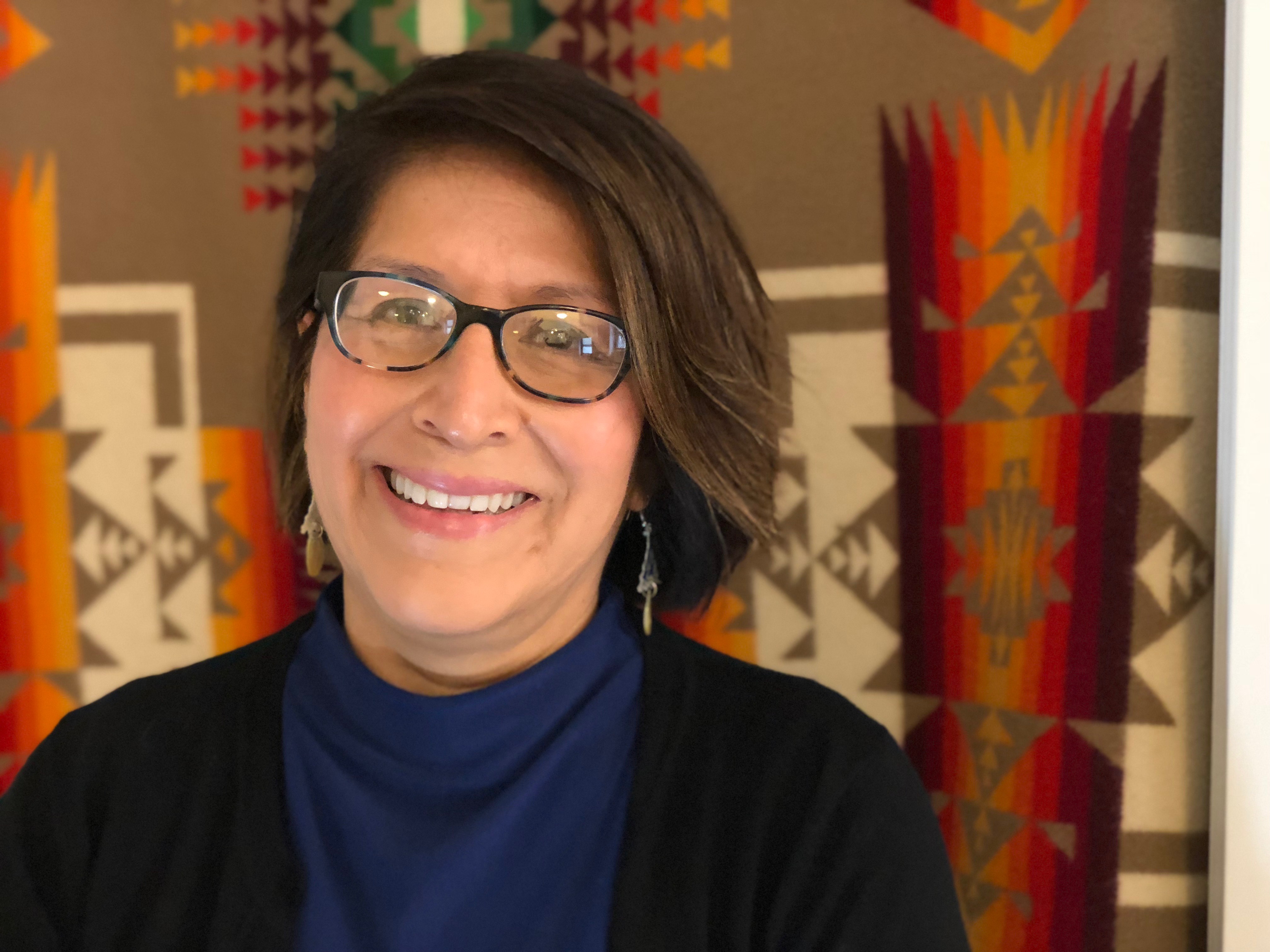 Sandy Grande is a Professor of Education and the Director of the Center for the Critical Study of Race and Ethnicity (CCSRE) at Connecticut College. Her research and teaching interfaces Native American and Indigenous Studies, Education and critical theory, toward the development of more nuanced analyses of the colonial present. She was also recently awarded the Ford Foundation, Senior Fellowship (2019-2020). Her book, Red Pedagogy: Native American Social and Political Thought was recently published in a 10th-anniversary edition and a Portuguese translation is anticipated to be published in Brazil in 2019. She has also published numerous book chapters and articles including Accumulation of the Primitive: The Limits of Liberalism and the Politics of Occupy Wall Street, The Journal of Settler Colonial Studies; "American Indian Geographies of Identity and Power," Harvard Educational Review; and, "Red-ding the Word and the World" In, Paulo Freire's Intellectual Roots: Toward Historicity in Praxis. She is also a founding member of New York Stands for Standing Rock, a group of scholars and activists that works to forward the aims of Native American and Indigenous sovereignty and resurgence. As one of their projects, they published the Standing Rock Syllabus. In addition to her scholarly work she has provided eldercare for her parents for over ten years and remains the primary caregiver for her 91-yr. old father.


Chair
Sharon Nelson-Barber Ph.D.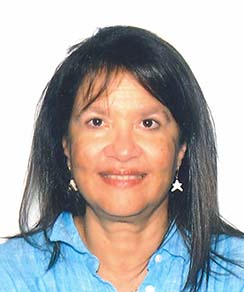 Sharon Nelson-Barber, Ed.D., a sociolinguist, directs WestEd's Center for the Study of Culture and Language in Education. She combines expertise in qualitative research and culturally competent assessment and evaluation with years of experience providing equity assistance to schools, organizations, and service agencies serving diverse communities. Her research explores ways in which teachers can more effectively teach the full spectrum of students in today's classrooms and centers on the teaching knowledge and abilities of educators in nontraditional contexts spanning indigenous settings in the USAPI, Hawai'i, the lower 48 states, and Alaska. Much of her work focuses on the study of cultural issues in the teaching and learning of mathematics and science.
Discussant
Eve Tuck Ph.D.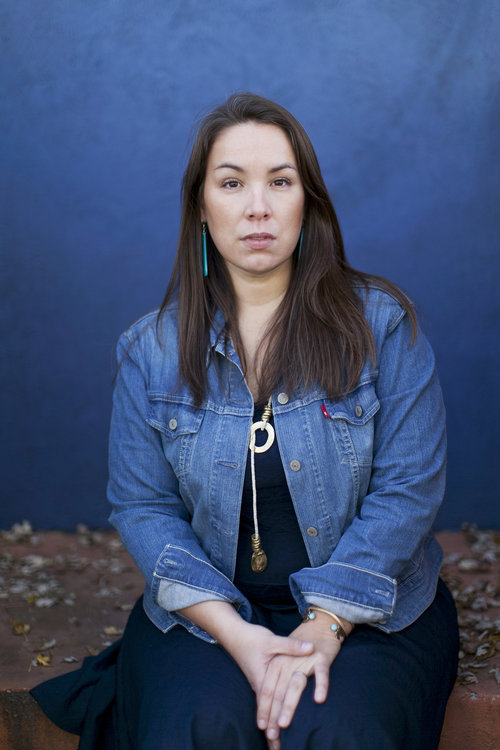 Eve Tuck is Associate Professor of Critical Race and Indigenous Studies at the Ontario Institute for Studies in Education (OISE), University of Toronto. She is Canada Research Chair of Indigenous Methodologies with Youth and Communities. She is a William T Grant Scholar (2015-2020) and was a Ford Foundation Postdoctoral Fellow (2011-2012). Tuck is Unangax̂ and is an enrolled member of the Aleut Community of St. Paul Island, Alaska. She grew up outside of her community, living in Pennsylvania as a child, and New York City as a young adult. She earned a Ph.D. in Urban Education from The Graduate Center, The City University of New York in 2008. Tuck's work is on urban education and Indigenous studies. As a whole, her research focuses on how Indigenous social thought can be engaged to create more fair and just social policy, more meaningful social movements, and robust approaches to decolonization.
---
October 2nd
1:00pm-2:00pm Central Time
Afternoon Key Note Speaker
Title: Why Should We Measure Racial Microaggressions and Racial Microaffirmations in the Context of Higher Education.

Daniel G. Solorzano Ph.D.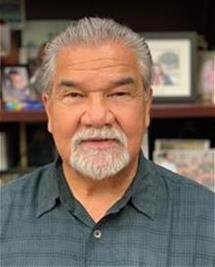 Daniel Solorzano is a Professor of Social Science and Comparative Education and Chicana and Chicano Studies at the University of California, Los Angeles. He is also the Inaugural Director of the Center for Critical Race Studies in Education at UCLA. His teaching and research interests include critical race theory in education; racial microaggressions; racial microaffirmations; and critical race spatial analysis. Dr. Solorzano has authored around a 100 research articles and book chapters on issues related to educational access and equity for underrepresented student populations and communities in the United States. For the last 45 years, Solorzano has served in all three segments of California public postsecondary education. In 2007, Professor Solorzano received the UCLA Distinguished Teaching Award. In 2012, Solorzano was presented the American Education Research Association (AERA), Social Justice, in Education Award. In 2012, Solorzano was also awarded the Critical Race Studies in Education Association Derrick A. Bell Legacy Award. In 2014, Solorzano was elected a Fellow of the American Education Research Association. In 2017, Solorzano received the inaugural Revolutionary Mentor Award from the Critical Educators for Social Justice (CESJ) within the American Educational Research Association (AERA). In 2019, he delivered the American Educational Research Association Distinguished Lecture on Racial Microaggressions at the annual meeting. In 2020, Solorzano was elected as a Member of the National Academy of Education.
Chair/Discussant
Caroline Turner Ph.D.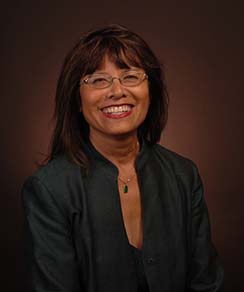 Caroline S. Turner is Professor and Graduate Coordinator for the Doctorate in Educational Leadership Program at California State University, Sacramento. Previously, she served as Lincoln Professor of Ethics and Education at Arizona State University (ASU) where she founded and directed graduate programs in Higher & Postsecondary Education. Prior to her appointment at ASU, she served as a Professor of Educational Policy & Administration at the University of Minnesota, Twin Cities where she was appointed as Research Coordinator of Faculty Development Programs in the Office of the Associate Vice President for Multicultural and Academic Affairs. She co-founded the national Keeping our Faculties of Color Symposium which continues to this day. Turner currently serves as Immediate Past President of the Association for the Study of Higher Education (ASHE), the leading scholarly society for research on higher education.