University of Illinois Core Personnel
Assistant Professor, Educational Psychology
Cherie M. Avent is an assistant professor in the Department of Educational Psychology. Her research focuses on issues related to social justice, communication, and STEM education evaluation. Cherie received her PhD in Educational Research, Measurement, and Evaluation from the University of North Carolina Greensboro. Prior to pursuing her doctorate, she taught at the Guilford Technical Community College in North Carolina. She has evaluated multiple education projects/programs funded by organizations such as the National Science Foundation, U.S. Department of Education, and the College Foundation of North Carolina.
Assistant Professor, Education Policy, Organization and Leadership
Bio forthcoming
Assistant Professor, Educational Psychology
Melissa Rae Goodnight is an assistant professor in the Department of Educational Psychology and LAS Global Studies (0% appointment) at the University of Illinois at Urbana-Champaign. Prior to joining the College of Education, she was a lecturer in Global Studies, teaching courses in interdisciplinary research and human rights. She received a PhD in education from the University of California Los Angeles with emphases in comparative education and evaluation. Dr. Goodnight began doing health and educational work abroad as a U.S. Peace Corps volunteer in Kingston, Jamaica. She has also taught and done extensive fieldwork in India. Her transnational scholarship and teaching focus on research design, monitoring and evaluation, social justice theories, and education for underserved and historically marginalized communities.
Teaching Professor, Education Policy, Organization and Leadership
Denice Ward Hood is a Teaching Associate Professor in the Department of Education Policy, Organization & Leadership. She has over 25 years of experience conducting evaluations of educational programs. Prior to coming to the University of Illinois, Dr. Hood was a Sr. Management Research Analyst in the Office of University Evaluation at Arizona State University. She was Associate Professor in the Educational Psychology Department and Director of Research & Evaluation in the College of Education at Northern Arizona University. Dr. Hood teaches courses program evaluation, including the evaluation of higher education programs.
Professor, Educational Psychology
Rodney Hopson, Ph.D. serves as Professor of Evaluation in the Department of Educational Psychology, College of Education, University of Illinois-Urbana Champaign. Previously, he served as Professor, Division of Educational Psychology, Research Methods, and Education Policy in the College of Education and Human Development at George Mason University and as Hillman Distinguished Professor, Department of Educational Foundations and Leadership in the School of Education, and teaching faculty member in the Center for Interpretive and Qualitative Research and Honors College in the School of Liberal Arts at Duquesne University.
He received his Ph.D. from the Curry School of Education, University of Virginia with major concentrations in educational evaluation, anthropology, and policy, and sociolinguistics.
Professor Emeritus, Education Policy, Organization and Leadership
My professional career has included administration in higher education as an Associate Chancellor, Director of an Educational Opportunity Program and a TRIO project Director. I currently enjoy a professorship in Education and Sociology that has afforded me the opportunity to contribute to the diversification of scholars in both Education research and research in the Sociology of Education.
University of Illinois Affiliated Faculty
Professor Emeritus, Education Policy, Organization and Leadership
James D. Anderson is Edward William and Jane Marr Gutgsell Professor Emeritus of Education at the University of Illinois Urbana-Champaign.
In 2021, Anderson was elected to the American Academy of Arts and Sciences, one of the oldest honor societies in the nation. He was sworn into the Board of Trustees at Stillman College in Tuscaloosa, Alabama, and inducted into the Stillman College Educator Hall of Fame—both in 2020.
Additionally, the AERA awarded him a Presidential Citation in 2020, its highest award. In 2012, Anderson was selected as a Fellow for Outstanding Research by the AERA and received the Lifetime Achievement Award from the American Association of Colleges for Teacher Education. Anderson was also elected to the National Academy of Education in 2008.
His scholarship focuses broadly on the history of U.S. education, with a subfield on the history of African American education. Anderson's seminal book, The Education of Blacks in the South, 1860-1935, won the American Educational Research Association outstanding book award in 1990.
From 2006 to 2016, Anderson served as senior editor of the History of Education Quarterly. In 2016, he was awarded AERA's Palmer O. Johnson Award for best article. He served as an adviser for and participant in the PBS documentaries School: The Story of American Public Education (2001), The Rise and Fall of Jim Crow (2002), Forgotten Genius: The Percy Julian Story (2007) and Tell Them We Are Rising: The Story of Black Colleges and Universities (2018).
Among numerous honors from the University of Illinois Urbana-Champaign, Anderson was awarded the IMPACT award from the Bruce D. Nesbitt African American Cultural Center at the University of Illinois in 2019. In 2013, he was selected a Center for Advanced Study Professor of Education for the campus.
Professor Emerita, Educational Psychology
Jennifer C. Greene is a professor of Educational Psychology at the University of Illinois at Urbana-Champaign. She received her BA in psychology from Wellesley College and her PhD in educational psychology from Stanford University. Prior to Illinois, Greene held faculty positions at the University of Rhode Island and Cornell University. Greene's work focuses on the intersection of social science methodology and social policy and aspires to be both methodologically innovative and socially responsible. Greene's methodological research has concentrated on advancing qualitative and mixed methods approaches to social inquiry. In the field of evaluation, she has contributed both theoretical and practical scholarship in democratic and values-engaged approaches to evaluation. Greene has held leadership positions in the American Evaluation Association and the American Educational Research Association. She has also provided editorial service to both communities, including a six-year position as co-editor-in-chief of New Directions for Evaluation, and current positions as an associate editor of the Journal of Mixed Methods Research and series co-editor for the series Evaluation and Society. Her own publication record includes a co-editorship of the Sage Handbook of Program Evaluation and authorship of Mixed Methods in Social Inquiry. Greene is the past president of the American Evaluation Association.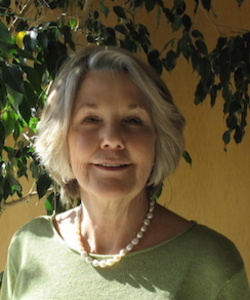 Professor Emerita, Educational Psychology
Professor Emeritus, Educational Psychology